Friday 30th November 2012
League AGM results in shock promotion for the 1XI
Chris Morgan attended the league's agm last night and returned with rather unexpected news

Morpeth requested to the league that both their 1st XI and 2nd XI be relegated to Divisions A2 and B2 respectively. This meant that as Sacriston had already gone to the Premier League, 2 teams had left A1 and B1 so the 2 sides that finished bottom would not be relegated. In this case, Leadgate will remain in A1 and technically Benwell and Walbottle will remain in B1. However, Benwell and Walbottle 2nd XI did say that they are against this, so were also consequently relegated to B2. The place in B1 therefore went to Consett.

Chopwell also requested the same as Morpeth which was again passed unanimously. Seeing as their 1st XI are going to be relegated to A2, this left a gap in A1, so it was decided that the team that finished 3rd would go up - Ponteland.
Club AGM
Having been unable to attend the AGM it is not possible to provide a huge amount of detail. The majority of post holders remained unchanged.
Tom Seymour is the new 1XI vice captain
Neil Pinnock is the new Fixture secretary
After years of service on the committee to the club in various roles both Mike Storer and John Kirton stood down and were thanked by all present for their years of service. Jonny Appleby becomes an additional committee member after standing down as 1XI vice captain.
Thursday 20th September 2012
Midweek Merry-go-round begins early
Pont Eagles promotion to Division II sees us facing new opponents for the 2013 season although Blue Flames (Ed Common's team) who were relegated from Division I have now resigned from the league so BelMontE become the third side after us and FHCC to be promoted. Spitfires have also resigned but as they were relegated back to Division IV this doesn't affect us. Next season sees us face new opposition in Genetics, GEM, Sage, Shahe Paddlers and Three Tuns.
Duck Cup mystery
The official announcements of the sixes league, strike bowler and fielding winners will come shortly once all the missing details from matches have been included although in these first three cases its a formality with clear leaders going into the final week. The receipt of the information from the 2XI Percy Main cup match has left the duck cup in limbo though with the details of Dave Waters' duck unknown. Dave was run out and could have faced 0-3 balls, anyone who can remember the details please pass them on. Ironically he was batting at the time with current duck cup leader Tom Common so their testimonies will need to be verified ! In the event of the true facts failing to come to light an independent review panel will sit in judgement.
Tuesday 18th September 2012
Pont Batsmen top of the league
Congratulations to two of our batsmen with Wayne Ritzema finishing as the A2 division's leading run scorer and James Ealey likewise for the seconds in B1. In the averages Ritzy finishes second with the Eagle in 7th.
Other players to make the batting averages top twenty for the season are Stuart Taylor (14th) for the 1sts and John Gardner (16th) for the seconds.
The seconds also had a strong showing in the bowling averages as from the 25 players with 15 or more wickets Duncan McGregor narrowly missed out on top spot by just 1 run per wicket with John Gardner 3rd and Andy Denyer 5th. Only 1 player from the 1sts made the list with Mark Turnbull in 20th.
Sunday 16th September 2012
Sunday team close the season with a win (and a Red Arrows flypast !)
With rain falling on the Great North Run in Newcastle the Sunday team were pleasantly surprised to find it had somehow remained dry in Ponteland and started on time against Mitford. Mitford won the toss and chose to bat first and as the sides took to the field the Red Arrows took off from the airport for their display for the end of the race - Andy Denyer was however questioned about how much he had paid them when they drew a large love heart in the sky over South Shields !
With Brendan Rafter in supreme form the batsmen found it tough early on and he conceded just 11 in his 7 overs while dismissing both openers. At the other end Thomas Oliver's luckless season continued as he bowled 6 good overs without reward. With rain falling for half an hour the ball quickly became soft and Ross Harrington (1 for 13) struggled to control it with his usual accuracy although he did claim the third wicket before Mani Ragbir had youngster Tuite, who was batting well, caught by Andy Denyer for 26 and Denyer then ran out Patel (9) shortly after. Ragbir (2 for 13) and Denyer (2 for 2) then sent the next three batsmen back to the pavilion in quick succession as the innings collapsed and George Hunter (1 for 3) claimed the ninth as the score slipped to 68 for 9. Denyer then bullied the skipper into bowling for the first time this season and after a ropy start Chris Barlow (1 for 4) finished the innings on 78 with the number 11 caught at square leg by Thomas Oliver.
In reply an all run five came early on for Faizal Padikaran but Tuite followed up his aggressive innings with the first wicket as Padikaran was bowled without scoring any more runs. Tom Common then dominated the 26 run partnership with Jeff Oliver scoring 21 and was batting fluently before he failed to get over the top of one and flicked it to square leg, much to the disappointment of Dave Waters who had just headed onto the field to sub for them due to an injury. Oliver (23*) and Ragbir (16*) completed the comfortable chase in the 22nd over to win by 8 wickets as the 2012 season finished in appropriate fashion given the year its been as the rain started to fall 5 minutes after the game ended.
Saturday 15th September 2012
Historic bomber flypast fails to distract 1XI from victory
The 1XI played their final game of the season at home to Seaton Burn on a lovely sunny afternoon. Batting first Ponteland's openers compiled a steady 78 run partnership before Chad Hitchcock, in his final appearance before returning to Australia, was bowled for 35. Stuart Taylor (1) followed moments later and Tom Seymour with a cameo 19 and Dan Wright (5) also fell to leave the score on 128-5. Tom Common battled hard to steady the rocking innings before falling for just two off 27 balls and opener Wayne Ritzema after reaching his seventh score over fifty of the season was dismissed for 69. Next to go was John Gardner but Dave Waters and Jonny Appleby were in confident mood and laid into the Seaton Burn bowlers and their 46 run partnership was compiled in just 7 overs to take the score to 209 for 7.
In reply there was a brief distraction shortly after tea as the only Vulcan bomber still flying XH-558 flew low over the back of the ground while it passed the airport on its way south but the Ponteland bowlers had soon made an early breakthrough as the opener was superbly caught by 'keeper Dan Wright low one handed off John Gardner. Andy Denyer (1 for 30) and Ian Smart (1 for 22) claimed the next two but the Seaton Burn batsmen dug in and the score started to climb as Ponteland seemed unusually flat in the field. The batsmen reduced the target to 90 required off 20 overs with 6 overs remaining and skipper Ritzema was forced to make a bowling change. Taylor immediately rewarded his skipper as he clung onto a stinger when Wheldon drilled one straight back at him then in his next over a mishit presented Taylor (2 for 17) with his second caught and bowled. With John Gardner (3 for 45) having returned at the other end struck twice as Tom Seymour took his second catch of the match and Gardner clean bowled the next batsman. The two bowlers restricted the batting to the point where 69 were needed off the final 10 overs with three wickets left. Three quickly became two as a misfield by Hitchcock saw the ball head out into the covers where Jonny Appleby's pick-up and throw meant the decision to try to take two was not a good one with the direct hit leaving the batsman short. Tom Common (1 for 27) then hit the stumps with his next delivery to make it nine down and after a few wides Dave Waters (1 for 13) claimed the final wicket to guarantee a third place finish.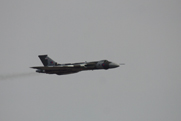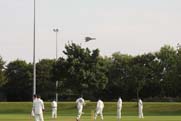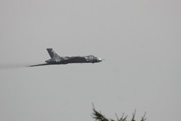 And in a shameless plug more pictures of the Vulcan from the airshow last year are on Chris Barlow's flickr
The 2XI, with a side featuring Alan Varley's first appearance in the team since 2003, travelled to Shotley Bridge for their final game and despite bowling well for the majority of the innings conceded 234 on an excellent batting surface as the numbers 7 & 8 in the order both scored 40. With Captain Chris Morgan away with work and vice Captain John Gardner in the first eleven, Stand-in skipper James Ealey came in for some stick when with his off-spin he was on a hat-trick and managed to over step for a no-ball ! In reply Ealey led from the front, although running out his fellow opener wasn't a popular move and alongside Andy Graves the innings was well set at 130-1. Once Ealey was dismissed for 75 though the proverbial wheels came off and the remaining batsmen were dismissed for around 30 more runs. The side now awaits other results to see if they have finished third or fourth, either way it will be the seconds highest placed finish, just a year after being promoted. With Ealey away during the week as well the thankless task of trying to find eleven with a huge number of players away fell to Ashley Parker, never an easy task.
Wednesday 12th September 2012
400 up for Gardner but 1XI lose to end slim promotion hopes
The 1XI batted first against Greenside and scored 186 for 7 with Wayne Ritzema continuing his good run of form with 66, sharing a 55 run partnership with Jonny Appleby (39*) for the 5th wicket, with further contributions from Dan Wright and Tom Common both with 19. In reply though Greenside comfortably chased down the target for the loss of 4 wickets, Mark Turnbull (2 for 54) and John Gardner (2 for 34) claiming the wickets. The defeat and Consett's win ended the mathematical chance of still snatching a promotion slot so the focus is now on winning the final match to finish third which would be our best finish since 2006 when we were in the A1 division.
John Gardner's second wicket took him to 400 league wickets for the first eleven, only the fourth player to reach the 400 in the history of the club
Nesbitt moves off with a career best as 2XI move closer to a best ever finish
The 2XI continued their push for a top three finish in B1 with a 10 wicket mauling of Morpeth. Morpeth were dismissed for 124 with Sam Wood's second team debut being rewarded with 4 for 18 off five overs, including three in an over, the third time in just over a week a Ponteland bowler had managed this. The rest of the bowlers claimed 2 wickets each Andy Denyer, Ashley Parker and Duncan McGregor to set up the run chase. In his final game for the team before moving out of the area Peter Nesbitt was in imperious form and blazed his way to his second fifty for the team before racing to an unbeaten 87 with 14 fours and a six. In partnership with James Ealey (22*) the side swept to an emphatic victory.
Sunday team attack repelled in the borders
The Sunday team travelled to Scotland to take on Hawick and were made to work hard to post a score off their 35 overs in the face of a disciplined bowling attack. After the early loss of Peter Nesbitt (17) and Faizal Padikaran (13) the innings was held together by Jeff Oliver who fought his way to 58 before falling in the penultimate over. John Hill (9*) Mike Barlow with an unbeaten 6 on his seasonal debut helped squeeze the score up to 123 for 6.
In reply Hawick had similar issues early on with Sam Wood and Thomas Oliver both bowling exceptionally well. The dismissal of their opener by Wood (1 for 17) brought in the "Scottish Stu Taylor" who laid into Thomas launching three huge sixes and a four in quick succession and raced on to 24 in 3 overs but great credit must go to Thomas (1 for 42) as the 16 year old held his nerve and line and the crucial wicket was gained with a catch to Dom Smith at a 'deepish' square leg. With the score in the sixties after the fourteenth over it was down to the bowlers to fight to bring the team back into it and a breakthrough was gained when John Hill snared the third wicket with the score on 92 with a catch in the gully by Mike Barlow and followed up by bowling danger man Moffat who has a century and a fifty in his two previous games against us. John Hill finishing his best spell of the year with 2 for 15 off 7 overs. Dom Smith replaced Hill in the attack and immediately made another breakthrough, bowling the next man then in his second over a mishit saw Oli Parker get his first dismissal as a keeper as he caught the looping ball off the edge. A back pedalling Chris Barlow, despite suffering from a back spasm, then managed to get to and haul in a one handed catch at midwicket then Peter Nesbitt (2 for 12) claimed two in an over to reduce Hawick to nine down with two runs required. Hawick though held their nerve and the first ball of the final over was despatched for 4 to finish an excellent game of cricket.
Jeff Oliver's 58 saw him reach 1,000 runs in the Sunday side and become the second player to take 100 wickets and score 1,000 runs.
Firsts beaten in Cup final
Premier League Newcastle comfortably beat Ponteland in the final of the Bobby Smithson Northumberland County Cup. Newcastle scored 180 and Ponteland 110, no further details are available.
Monday 9th September 2012
Former player debuts in Football League
Congratulations to former junior player Mark Gillespie who made his first senior start for Carlisle in the Football league in Saturday's 2-1 victory at Hartlepool, this followed his first senior start in the Cup during the week.
Sunday 2nd September 2012
Sunday team hold nerve to record narrow victory
On a warm sunny afternoon (at last !) the Sunday side won the toss and batted first against Ovingham. Early on against the new ball the runs flowed fairly freely, especially from Faizal Padikaran but a one handed catch at midwicket dismissed him for 27 leaving the side on 40 for 1 after 10 overs. With the abrasive pitch quickly diminishing the hardness of the ball timing shots seemed to become increasingly difficult and Jeff Oliver (14) and Mani Ragbir (4) soon followed with the score only increasing by ten runs in the next six overs. Runs continued to prove hard to come by and just eight runs came in the next eight overs before Oli Parker was caught and bowled for 2. 16 year old Jack McHugh though produced his best innings for a senior side so far and accompanied by the more aggressive Phil Barlow the score picked up again to before with the score on 85 in the 31st over Phil (15) was caught at square leg off the young legspinner when the fielder failed to take the catch first time round only for it to bounce kindly for him to grab the rebound. With the last five overs starting Jack tried to pick up the scoring rate but fell for a hard worked 26 runs. Chris Barlow (5) was the last wicket to fall before John Hill (7*) and Sam Wood (3*) took the score to 114 for 7 off the 40 overs.
In reply a dropped catch in the third over gave our regular nemesis Dave Lee a life and he seemed intent on cashing in, taking a liking to John Hill's bowling in particular and the first innings matched our own as after 9 overs the score sat on 49 without loss. The double bowling change brought the first wicket as Mani Ragbir beat the defences of Barnaby for 14 but the score continued to move as Lee kept finding the boundary. The crucial breakthrough came in 15th over as Lee (39) mishit one to point for the second time in the match, this time off Ross Harrington and Ragbir made no mistake second time round. Ragbir was now extracting significant turn from the pitch and beat the forward lunge of Drake (5) and stand-in wicketkeeper Chris Barlow was able to pick up a stumping in his first ever time behind the stumps. The innings then ground to a halt as just 11 runs were scored in the next nine overs as Ragbir produced the outstanding figures of 8 overs 7 maidens taking two wickets for just two runs. Harrington (1-21) conceding 9 off his last five overs. If the batsmen were hoping for some respite with the next bowlers then our two junior left arm seamers quickly put paid to that with two tight spells and it was an attempt to start stealing singles that produced the next wicket as Hall tried one that was too close to Thomas Oliver who picked up in his follow through, turned and threw down the stumps behind him as Hall tried to scramble back to his ground. Oli Parker (1 for 10) picked up the next immediately after by bowling Quale for 0 but the score slowly climbed from 82 to 100 leaving 15 runs required from the final 6 overs with 5 wickets still remaining. Another double bowling change gained the next breakthrough as the number 3 Wallbank (21) went after Jeff Oliver's first ball, mistimed it and Thomas took the catch off his dad at mid-on. The fifth ball of the over then saw Jeff swing one in from leg to middle to bowled Marley (5) then followed up with the same delivery to dismiss Jordan first ball to put himself on a hat-trick with his third of the over . The next ball though Sam Wood (2 for 22) also found the stumps and two balls later repeated the dismissal as the innings ended with sudden swiftness. Five wickets fell for just two runs in nine balls for a victory by 12 runs.
Useless statistic of the day No.1 : With Chris Barlow keeping wicket today all three teams had a left handed wicket keeper this weekend
Useless statistic of the day No.2: Two bowlers - Ashley Parker in the 2XI and Jeff Oliver in the Sunday team took 3 wickets in an over
Useless statistic of the day No.3: Two bowlers posted spells for their teams most economic spells over the weekend with John Gardner bowling 15 overs for 15 while Mani Ragbir's 8 overs for 2 runs were the 4th best all time for the Sunday side behind John Clark and Chris Barlow (twice)
Saturday 1st September 2012
Cricket returns
After the Bank Holiday rain offs last week the league sides got back into action after the two week rain break.
The 1XI won at Whickham by 57 runs to mathematically keep their promotion hopes alive. Wayne Ritzema scored his second successive 100, batting through the innings for an unbeaten 105, to anchor a total of 207-4, with 32 from Stuart Taylor and a 1XI best of 29 from Dan Wright. In reply the 1XI 'bests' continued with 5 for 37 from Tom Seymour and 3 for 29 from Ifty Fazal. The best bowling performance of the day though came from John Gardner whose 15 overs cost just 15 runs and as is often the way with these types of spell finished with just a single wicket ! News that Consett won again though means the 1XI need 40 points from their last two games and hope Consett lose both heavily.
The 2XI match followed a similar pattern, James Ealey batted through the innings for an unbeaten 76 and shared a 116 run opening partnership with Mark MacKenzie-Crooks who scored 57. Andy Graves (12) and Parag Chauhan (24) continued their returns from serious injuries before Simon Edmondson hammered an unbeaten 36 off just 17 balls, despatching the last two balls of the innings for six, to boost the total to 218 for 3. Ashley Parker, using a shorter run-up, finally rediscovered his rhythm and form to rip through the Whickham top order, taking five of the first six wickets, the third to a diving one handed legside catch by keeper Chris Morgan. Ashley's fifth dismissed McIntyre who had 44 of the 56 runs on the board. Andy Denyer (1 for 29) and George Hunter (1 for 15) chipped in but it was Duncan McGregor at his miserly best with 3 for 18 that finished the innings on 131 for an 87 run win ahead of Sundays cup semi-final at Tynedale.
Tuesday 21st August 2012
Rain is back
The brief weather window slammed shut at the weekend with torrential downpours on Saturday morning putting paid to the 1XI's crucial promotion match against Ashington, while the 2nds game against the same opponents suffered the same fate.
The 1XI cup final against Newcastle on Sunday fell victim to the wet weather advancing from the south and is rescheduled for Sunday 9th September.
The Sunday side were further north and managed to start a 35 over game. After a rain interruption after five overs the resumption took the Blagdon innings to 21 overs and 60 for 2 when the rain returned, with a wicket to Jack Heslop (1 for 21) and a run out by Ashley Parker.
Friday 17th August 2012
Eagles sign off in style
The Eagles last game of the season took place last night with the club's first ever visit to Langley Park to take on Spitfires. After winning the toss and batting first Spitfires were immediately up against it as Brendan Rafter bowling the opener with the first ball of the match. The next wicket fell in the second over as the remaining opener clubbed one to midwicket where Chris Barlow spilled the catch but his throw beat the batsman back to his ground for the run out. The chances continued to come with a slip catch spilled by Neil Pinnock off Rafter and a hard chance to square leg missed as well but the next still fell in the fourth over as Ashley Parker's attempted yorker came out as a low full toss and proved equally effective as the batsman missed it and was bowled. The number five Gladstone should have immediately followed but a Parker no-ball meant Ben Lott's catch didn't count. Spitfires started to try to rally and the mini recovery took the score past forty before Rafter dismissed Tynes (15) and immediately followed up with the last ball of his spell to bowl Hayton first ball to finish with 3 for 20. If Spitfires thought the end of Rafter's spell would bring respite Ben Lott quickly dispelled that with an lbw with his first ball then the fifth duck of the innings followed two balls later. Gladstone remained in belligerent mood but his innings of 39 was ended by another batting mix-up, the run-out by Neil Pinnock. After two drives for four down the ground by Appleton he attempted to repeat the shot and was caught by Ashley Parker to give Ben Lott (3 for 19) his third wicket. With the last two batsmen, Kate Brennan and Gill (10* off two balls) punishing an off colour Dave Waters (3 overs for 30), skipper Parker turned to Neil Pinnock who took two balls to enduce a one handed caught and bowled from Brennan (6) to end the innings on 92.
In reply Chad Hitchcock got the innings off to a flier, scoring 29 of the first thirty runs including 4 fours and a six before Oli Parker was caught for 1. Peter Nesbitt seemed determined to catch up with Hitchcock and dominated the strike during their 60 run partnership scoring five fours and a six before, with just three needed he was bowled after missing a straight one for 42 and walked off to some mild abuse from his own team, especially next man in Mark MacKenzie-Crooks and Chris Morgan who now had to pad up ! Chad and Mark though completed the job off the remaining balls of the over, Hitchcock unbeaten on 47 as the side took 31 points out of a possible 33 in its last 3 games to clinch the title in style. Hitchcock's 258 runs a new single season best for the Eagles.
Sunday 12th August 2012
Rafter heads an all round team performance to beat the Genetics
Following yet another 3 week gap between matches due to the weather for the Sunday team they finally got back onto the field against Genetics at Ponteland. Skipper Neil Pinnock decided to field when he won the toss and Genetics got off to a flier as their two openers started aggressively, Xohaib in particular taking a liking to Sam Wood's bowling with 34 coming from his first three over spell. Brendan Rafter at the other end though was giving nothing away and bowled Stewart (13) in the 7th over. Xohaib continued to chance his arm but a risky single to square leg saw him dismissed for 28 with a direct hit by Jeff Oliver then Digvijay was caught by Tom Oliver off Oli Parker (1 for 21) to leave them on 60 for 3 off just 11 overs. The innings momentum was then slowed to a crawl as Rafter (3 for 18 off eight overs) had Tenniswood lbw and followed up two balls later by bowling Airey for 2 and then Ross Harrington (1 for 18) had Slayley caught by Jeff Oliver to reduce Genetics to 82 for 6. The next thirteen overs went wicketless as Tarbuck and Taylor steadily rebuilt the innings before Wood on his return first bowled Tarbuck for 32 and quickly followed up with the wicket of the next batsman for 0, Wood's second spell of 5 overs conceding just eight runs. The final two wickets then fell to Pinnock (2 for 17) to set a target of 134.
In reply Jeff Oliver (1) was the first to go with the score on 22 but throughout the chase Ponteland managed to post double figure stands for each wicket to keep them in the hunt but each time they were getting on top we lost a wicket. James Ottaway (14) was the next to go with 41 on the board, then after an aggressive burst from Faizal Padikaran (19) he was bowled with the score on 69, followed by Peter Nesbitt for 34 with the score on 80. Olli Parker batted solidly to provide support for Chris Barlow as they took the score past the 100 before Parker (4) was bowled, then Rafter and Chris Barlow took the score on to 113 and back in control before Barlow (19) was caught at long-off. Rafter though despatched the next ball for six to ease any fears that the innings might crumble. Rafter and Harrington then added 24 in quick time, although Genetics called back Harrington after he was given out lbw as the only two people on the field who didn't think he'd hit it were the bowler and the umpire. Rafter (16*) and Harrington (12*) setting up a four wicket win.
Saturday 11th August 2012
Ritzema Century, a Gardner all round afternoon and 3 century stands secure 2 huge wins
After two consecutive defeats the 1XI needed a big performance against Alnwick to try to regain ground in the promotion race. Batting first Wayne Ritzema and Chad Hitchcock set the early platform, Ritzema in particularly fluent early on reaching his fifty first and after a quieter start Hitchcock was not far behind. With the score on 131 Hitchcock was the first wicket to fall lbw to spinner Scott for 59. Four balls later James Ritzema's poor run of form continued as he was also lbw to the same bowler for 0. The momentum of the innings though was quickly regained, then increased as Stuart Taylor after a quiet first ten balls went on the attack hitting three sixes in his next ten, two resulting in lost balls onto the roof of the Sports Centre. Taylor continued to be aggressive, his fifty taking 44 balls the Ritzema completed his third Ponteland century off 123 deliveries. The runs continued to flow and by the end of the innings an imposing 266 for 2 had been posted, Ritzema unbeaten on 118 from 139 balls with 13 fours and 2 sixes while Taylor, who put a third ball on the roof in the final over finished on 78 off 58 balls with 4 fours and 5 sixes. The partnership of 135 meaning that for only the first time in the club's history there were two century partnerships in the same innings (the last back in 1990).
In reply Alnwick started steadily, reaching 30 before the first wicket fell with a catch in the covers by James Ritzema off Mark Turnbull. Any hopes Alnwick harboured of attempting to chase down the target were then derailed by Turnbull (4 for 18)as he claimed three further wickets in the opening twenty overs of the match with two bowled and a return catch off a powerful drive by Graham (24) to leave the chase on 52 for 4. The score moved on to 88 as Jamie Guy counter attacked, especially against Ifty Fazal whose three overs cost 34. The attack faltered though as he tried to sweep Ian Smart and was bowled for 32. Smart (2 for 24) picked up the next wicket as well with a catch to Hitchcock at mid-on. Alnwick's innings then slowly unfolded with regular wickets falling to Tom Seymour (3 for 24) before, with the score on 140, Jonny Appleby (1 for 14) had number 10 Lobb caught by Hitchcock to complete a 126 run victory.
The Second Eleven travelled to Annfield Plain hoping to cement a position in B1 for next season. After being reduced to 95 for 7, with 48 from James Ealey, Ponteland counter attacked with a 118 run stand for the 8th wicket between John Gardner (81) and Chris Morgan (34*) with Gardner dismissed in the final over of the innings as a total of 220-8 was posted. The century stand the first ever for the eighth wicket in the second eleven. With the momentum still with Ponteland Gardner charged through the Plain top order with 5 for 34, but this time their was to be no recovery as Andy Denyer (2 for 20), Ashley Parker (1 for 34) and George Hunter (2 for 0) took his first wickets in the seconds and saw the innings ended on 95.
Friday 10th August 2012
Rafter routs the Service to send Eagles to Division II, the title still waits
The Eagles headed to Blue Flame to face Civil Service looking to rubber stamp their promotion to Division II of the Midweek League. Bowling first Civil Service scored 16 off the first two overs, Ash Parker's opening over stretching from 8 to 14 balls as he struggled from the bottom end for consistency. Brendan Rafter after conceding six in his first over was the first to strike though with a catch to Dave Waters in the gully. Runs continued to come for the opening bat but Rafter's 3rd over saw the second wicket fall, this time a catch at cover to Hitchcock and Rafter's next saw the opener bowled for 20 and the new bat bowled for 2 three balls later as Rafter finished his four over spell with figures of 4 for 15. The wickets continued as Parker replaced Rafter and found the fottball ground end much more to his liking as his accuracy returned and they attempted a risky single to mid-off and Denyer combined with Parker for a straightforward run out. Denyer (1 for 24) then claimed the next wicket with a catch to Parker at cover the first ball after the field had changed to position him their. A stumping off Dave Waters (1 for 3) by Mark MacKenzie-Crooks on his Eagles debut then brought the final batsman in as Civil's revealed they only had 9 players. Parker then changed the bowling replacing himself with Neil Pinnock who picked up the final wicket with a caught and bowled to dismiss them for 60.
In reply the Eagles had to score the runs in 6 overs to claim the batting points but Stu Taylor (3) was an early wicket chipping the ball back to the bowler. After 4 overs Hitchcock and Nesbitt had taken the score to 34, 6 behind the run rate but the fifth over saw the charge begin, the last 3 balls being despatched for fours by Nesbitt to leave 11 required off the 6th over. The first four balls produced only three runs but Nesbitt then launched one out to deep square leg where the back pedalling fielder took an outstanding catch right on the line only to then step over the line for a crucial six which Nesbitt celebrated enthusiastically only to then sky the next ball up to mid-off to be dismissed for 27. With the batsmen having crossed though Hitchcock despatched the next ball through the covers for four to win by 8 wickets with 1 ball of the sixth over remaining.
The Eagles get the maximum 11 points from the game to seal promotion. Mathematically the title is still not guaranteed as Belmonte can still collect a maximum of 77 points from their last 7 games and 56 would enable them to overhaul the Eagles current total. The Eagles final game against Spitfires has now been arranged for next Thursday (16th) so a win would change the situation again.
Thursday 9th August 2012
Taylor and Hitchcock set up the bowlers to stun Tynedale in Cup Semi Final
The First Eleven took on Tynedale at a sunny Ponteland last night in the Bobby Smithson Northumberland County Cup Semi Final. Batting first the early departure of James Ritzema (1) brought Stu Taylor to the crease and he carried on his Eagles form of the previous night scoring 15 off the first five balls he faced. Wayne Ritzema hit a six that rattled off the balcony of the Sports Centre before being caught for 21. Taylor cruised to forty off 22 balls and as per the cup rules had to retire. Tom Seymour departed first ball but Chad Hitchcock and Paul Lindsay put on a stand of forty in just four overs to maintain the momentum before Lindsay was bowled for 24. Hitchcock then reached his forty off 32 balls and again a wicket fell the first ball after a retirement as Ifty Fazal was bowled. Peter Nesbitt (4) and Dave Waters (0) were also dismissed as Ponteland finished their 20 overs on 153 with Dan Wright unbeaten on 12.
In reply Tynedale got off to a rapid start and charged to 45 in four overs before Crichton (29) was caught behind by Dan Wright off Paul Lindsay. Tynedale though continued to score freely and were on 72 in the seventh over when Wright caught another this time off Taylor (1 for 32). Ian Smart then bowled Meadows (24) when he tried to sweep in his first over and Smart (1 for 17) and Ifty Fazal brought some control to the innings with six overs between them for just 28 runs and two further wickets for Fazal (2 for 11), one to a good catch running back at mid-on from Smart to reduce the innings to 100 for 5 after 14 overs. Dave Waters then bounced back from an expensive opening over of the match as his second spell helped maintain the pressure and claimed the next wicket, bowling Rainsford for 4. With the momentum now shifting to Ponteland the wickets started to fall regularly as Wayne Ritzema had Darling (9) caught by Chad Hitchcock, quick work behind the stumps by Wright gave Waters (2 for 23) his second then Ritzema's (2 for 16) lbw appeal was answered by the umpire and it fell to Lindsay (2 for 26) to claim the 10th wicket to send the Ponteland through to the cup final in it's first year of entering the competition.
The Cup final is scheduled to be at Benwell Hill on Sunday 19th against either Benwell Hill or Newcastle, with the second semi-final yet to be played. Further details will be posted once confirmed.
Wednesday 8th August 2012
Captain Parker burst takes Eagles to brink of Division II
The Eagles faced third placed Oceans looking to clinch one of the two promotion places. Oceans won the toss and elected to bat but were soon on the back foot as Ashley Parker claimed two quick wickets with catches by Peter Nesbitt then clean bowled the next basman both in the second over. With Brendan Rafter at the other end conceding just 11 runs off his four eight ball overs the wickets continued to fall at the other end with two more wickets to Parker (4 for 14) with a catch at mid-on by James Ritzema and another at square leg by Chris Barlow. After the first eight overs Oceans innings stood at just 28 for 4. Ben Lott and Dave Waters maintained the pressure and a caught and bowled by Waters (2 for 16) maintained the pressure and a second catch for Nesbitt followed. Lott (2 for 23) then enticed two edges behind to Dan Wright as the innings ended on 75 for 8 off 16 overs.
In reply the Eagles set about the target with aggression, easily making the 10 runs per over required for the batting points as James Ritzema and Stuart Taylor got the scoreboard ticking with the fifty posted before the end of the fourth over with back to back sixes by Taylor. The runs continued from Ritzema in the next and a further fifteen were scored. With the score on 73 the only chance of the game came as Taylor (28*) mis-hit one straight up but the three fielders converging on it failed to get their as it landed between them. Ritzema (46*) then despatched the next delivery for 6 to complete an emphatic 10 wicket win in just 5 and a half overs.
With FHCC beaten by CCC last night as well the Eagles need 1 point to ensure finishing ahead of FHCC and need 6 points from the Civil Service match on Thursday to guarantee promotion, in case Kings win their 5 outstanding matches by maximum points. The remaining game against Spitfires away has yet to be re-arranged despite our best efforts to get a date from them, if it is not played then we would receive 1 point.
The game also saw Ashley Parker overtake Craig Moffat as the leading wicket taker for the Eagles and Stuart Taylor pass Jonny Appleby as leading run scorer.
Sunday 5th August 2012
Chapman blitz leaves 1sts chasing the promotion places.
Rain just after the toss saw Ponteland batting first in a game reduced to 44 overs per side but after the forty minute delay there was no further weather interruptions to the game. James Ritzema (16) was the first to go but Wayne Ritzema and Chad Hitchcock put on 61 before Hitchcock fell to the second ball after the drinks break. Stu Taylor hit a massive six but was sent packing to an lbw decision despite appearing to hit the ball and with the score still on 93 Ritzema was caught behind for 47. A cameo 16 by Tom Seymour ended with a catch to point so Dan Wright and Tom Common had to rebuild the innings. Wright (13) was first to go but Common continued to push the score upwards, Ifty Fazal (5) and Peter Nesbitt (7) with a straight six were also dismissed before Common was run out trying to retain the strike for a good 32. Duncan McGregor (1*) and Ian Smart (2*) taking the total to 171 for 9.
In reply Ponteland seized the early initiative with a brace of lbw's to Common and Fazal. Forster and Winn battled against some good accurate bowling, scoring more freely off Fazal but Common got the next breakthrough in the 20th over when Winn was well caught at slip by Taylor for 33, Common completing his thirteen over spell taking 2 for 32. The score continued to climb though and it was Ian Smart in the 31st over that drew a mistimed shot by Forster and James Ritzema was able to take an excellent running catch over his shoulder at cover to dismiss Winn for 36. This brought John Chapman to the crease though and he was stunningly into his stride, taking 18 runs off the first five balls he faced, Duncan McGregor the unfortunate recipient of the attack. Ritzema dismissed Greenwell for a patient 12, caught by Hitchcock, then Smart bowled Bridge for 0 but Chapman remained unfazed taking thirteen off Smart's final over as Smart finished with 2 for 36 off his thirteen. Chapman brough up his fifty in just 22 balls in Fazal's first over back before Fazal had him caught at third man by Smart for a stunning 53, his 6 fours and 4 sixes completely changing the innings as he scored 53 of 60 runs in a 9 over spell. The run rate declined as Ponteland tried to regain control and it took until the final over for Consett to reach their target to stretch the gap between themselves in second and Ponteland in third to 28 points.
Saturday 4th August 2012
1sts progress to cup semi
Late news of a cup match on 25th July. The 1st eleven faced Tillside for the first time in the Quarter Final of the Bobby Smithson Cup. Ponteland scored 119-9 in their 20 overs, Dan Wright & Stu Taylor both retiring on 40. In reply Tillside were dismissed for 113 with 3 wickets for Ift Fazal and 2 for Duncan McGregor. The semi final is at home on Wednesday 8th against Tynedale.
Friday 3rd August 2012
3rds season ends in defeat but with a glimpse of the future
The 3rd season came to an end last night with a fixture at title challenging South Northumberland. Batting first South North got off to a flying start as Ash Parker continued to struggle for bowling form. In contrast at the other end Andy Denyer continued his prolific season and snared the first wicket with a low caught and bowled to finish with 1 for 18 off his six overs. At the other end sixteen year old Oli Parker claimed his first 3rd team wickets with a good catch at extra cover from Peter Nesbitt and a stumping and a catch behind from the returning Xav Taylor. Alan Varley also picked up 3 wickets with two further stumpings by Taylor and another good catch in the deep by George Hunter as South North posted 127-7. Oli finished with 3 for 42 off 5 and Alan 3 for 26 off 4 overs.
Unfortunately the chase was de-railed before it had begun as Peter Nesbitt made a good connection with the first delivery only to clip it firmly to square leg. Shortly after Xav Taylor holed out to deep midwicket for 10, James Ottaway fell 2nd ball for 0 and Faizal Padikaran for 5. Phil Barlow and fourteen year old George Hunter regrouped but when Phil was bowled for 12, Neil Pinnock came and went first ball the score sat at 38 for 6. Hunter and Oli Parker battled on against some accurate quick bowling and added 23 before Hunter was out for 18, and Ash Parker (1) quickly followed. Parker though found useful support from Andy Denyer down the order though and batted the remainder of the innings adding an unbeaten 34, a team record for the ninth wicket. Parker finishing unbeaten on a career best 21, including his first ever six, while Denyer scored 25* to lose by 31 runs.
Friday 3rd August 2012
1s cup hopes wide of the mark
The 1XI posted a competitive score of 166 in the Tyneside Charity Bowl at Division 1 side Sacriston but slipped to a 5 wicket defeat with 25 wides coming from just one bowler ! No other details are available
Thursday 2nd August 2012
Eagles title boost
Belmonte defeated 2nd placed FHCC so the gap between the sides is now ?? with FHCC still having two games in hand.
Wednesday 1st August 2012
Eagles batting efforts fall just short
The Eagles took on Kings Old Boys looking to strengthen their position in the promotion places after last weeks defeat against CCC. Batting first though Kings batsmen were aggressive from the outset, attacking Ash Parker in particular and Morse survived when Peter Nesbitt took an excellent catch in the deep, unaware that he was already a couple of feet over the boundary line. When Marcus Turner (24) repeated the stroke though it didn't have the distance and Nesbitt took the catch off Eagles debutant Mani Ragbir. Morse continued to attack and the score continued to rattle along above ten an over and despite further wickets falling to Dave Waters (1-34 off 4) and Ragbir (3-36 off 4) it was George Hunter (1-13) who finally dismissed Morse for an excellent 84 caught at deep midwicket by Matty Bell but an imposing total of 164-5 was posted off the 14 overs.
In reply the Eagles set out with intent, and the score raced to fifty by the end of the fourth over before Matty Bell was dismissed for 24. Tom Common (25), Dom Smith (1) and Neil Pinnock (12) followed fairly quickly to leave the score 80 for 4 but with only 8 overs gone. Peter Nesbitt and Dave Waters then managed to maintain the chase and the game went into the final over with the result still in the balance and it came down to six required off the last ball to tie but a good delivery saw Nesbitt unable to make the necessary connection to lose by six runs. Waters finished unbeaten on 45 and Nesbitt 43 with a team record 5th wicket partnership of 78 that came off in just five overs.
Four bonus points were taken in the victory though leaving the Eagles 21 points ahead of FHCC but having played 3 more games and 39 ahead of Oceans and CCC with 3 and 2 in hand respectively so the Eagles promotion hopes are still under their own control with a maximum of 11 points available for a win, especially as the 3 chasing sides all play each other in the next two weeks.
Tuesday 31st July 2012
Appleby ensures it is Six Not Out
After five false starts dating back to 27th June the Second Eleven finally made it to Consett for their cup quarter final with a team featuring 4 players turning out for the 2nds for the first time this season with Howard Wright, Dominic Smith, Oli Parker and Chris Barlow all drafted in.
Unlike his league efforts Chris Morgan called correctly in the cup and asked Consett to bat first. After the first few overs rattled along at six an over Ponteland's opening attack of John Gardner and Duncan McGregor regained control and Gardner struck first bowling the opener Ringer (9). Jonny Appleby as first change then helped Pont seize control of the game with Huntsmen smartly stumped by Chris Morgan and the two combined again two balls later to dismiss Hasan (14) caught behind. McGregor (2-28) then claimed two more quick wickets, one bowled and one caught by Peter Nesbitt and when Appleby struck again in his second and third overs, a catch to Gardner and a second stumping for Morgan to leave the innings in tatters. The numbers 8, 9 & 10 though batted well to add 36 more runs for the loss of just one more wicket to Gardner (2-22) as Howard Wright was unlucky not to claim a wicket on his return to action, his five overs costing just 19 runs and a twenty over total of 99 for 8.
In reply Matt Darwood's struggles for form continued as he was bowled in the second over for one, but Peter Nesbitt batted well alongside Jonny Appleby before a mis hit saw him caught for 19. John Gardner, unusually for him, struggled to find any timing but still put on 28 with Appleby before being bowled for 9 and Appleby and Pinnock (6) put on another twenty in the next four overs before Pinnock was run out by a direct hit by the wicket keeper to the non-strikers end. Appleby continued to guide the innings towards the target before he was dismissed lbw for 37 off the first ball of the 19th over with 8 still needed. Any possible nerves though were settled by Dom Smith who clipped a three behind square leg and followed up with a two down the ground off the last ball of the over to tie the scores. After two dot balls at the start of the next over the game was clinched when the bowler slipped one down the leg side and Morgan was able to watch the umpire signal the wide that completed the innings.
A semi final against Annfield Plain away is next up - date is to be confirmed.
Monday 30th July 2012
Mixed weekend
The 1XI lost a tight match against Newcastle City in the final over by two wickets. Stuart Taylor top scoring with 71 and 2 wickets each for Duncan McGregor, Andy Denyer and Tom Common.
The 2XI produced an all round team effort to defeat the same opponents. Batting first Ponteland batted through the early overs with James Ealey scoring a patient 34, Simon Edmondson, on his return after a year's absence top scoring with an aggressive 35 and Ian Smart contributing an unbeaten 28 in his first knock for the club. 33 extras also helped to boost the score to 181-8 off 45. In reply after an early wicket for Ash Parker (1-18) it was Mark Waters who produced one of his best spells for the club so far with 2 for 13 off 7 overs to push them well behind the run rate. Two wickets each for John Gardner, Ian Smart and James Ealey completed a 20 point win.
The Sunday team were unable to find a replacement for Riding Mill so a sunny afternoon went by without cricket.
Saturday 28th July 2012
Results from the week
The Eagles played CCC on Tuesday night and having scored 108-6 were defeated in the final over. The matches against Spitfires and Oceans have still to be re-arranged with no response from either about proposed dates.
The 2XI cup match against Consett on Thursday night was cancelled at the last minute for the fifth time ! The game is now re-arranged for Monday.
The knock on effect though was for the second week in a row the 3rds had an understrength side because of the need to field two sides on the same day. Percy Main took full advantage racking up 146 without losing a wicket then ran through Ponteland's weakend line-up with only Andy Graves (20) and Dom Smith (10) providing any real resistance, Eiles taking 5 for 2 to dismiss Ponteland for 55.
The 1XI's long awaited cup Quarter Final opponent has now been decided and they will travel to take on Sacriston on Wednesday 1st August. The next round of the Smithson's County Cup will be against Tynedale on the 8th August.
Monday 23rd July 2012
Parker's dismantle Ovingham
The Sunday team took on Ovingham looking to make it two wins in a row. Winning the toss skipper Chris Barlow had no hesitation in batting on a green wicket and his opening bowlers instantly grabbed control. Ovingham's batsmen failed to cope with the conditions and the bat was beaten time and again and at one point Sam Wood had two slips, a gully and a backward point, attacking fields rarely seen on a Sunday ! The only source of runs were extras as any wide delivery was exaggerated by further seam movement and it took until the 8th over for the first run off the bat, the fifth run of the innings. By this point Ashley Parker had claimed the first wicket with a clean bowled. Ashley picked up the second with a smart catch on the drive in the covers by John Hill and at the end of his six over spell had figures of 2 for 4, all the runs through no-balls and wides. At the other end Wood finished his luckless six overs with 0 for 5, with 4 of the runs also in wides. Oli Parker and Robert Hall maintained the pressure and two further wickets fell, one apeice to leave the innings on 15-4. The 21st over of the innings ended Ovingham's hopes of recovery as with the score on 25 Oli Parker took a wicket with his second ball then followed it up with an excellent delivery, the batsman leaving his first ball only for it to swing back in and clip the top of off stump for a second consecutive batsman bowled. The hat-trick ball was a wide then after a two through the covers a similar delivery produced the third bowled of the over to leave the score 28 for 8. Jack McHugh's first over of the season started erratically with a couple of wides and a six before a mis-hit saw a catch for Wood at mid-on. Oli Parker tried hard in his final over to claim a fifth wicket unsuccessfully to finish with 4 for 15. With the score scraping up to fifty the final wicket fell to McHugh who finished with 2 for 16. Of the 50 runs scored 29 were extras !
In reply Peter Nesbitt started in confident fashion, driving the ball for three twos in the first over. New opening partner Dom Smith also got off the mark quickly and the score moved on to twenty in the fifth over when Smith (4) was bowled. Phil Barlow then despatched his first ball for four over midwicket but was then caught by midwicket three balls later but Faizal Padikaran, playing his first game of the season after injury, showed little sign of rust as after a couple of 2s through the covers he launched a huge six to long on and over the Clara Vale pavilion which somehow managed to bounce between all the cars in the car park and hit none of them. Nesbitt though fell two balls later to leave the score on 38 for 3. Chris Barlow clipped a four just behind square leg and accompanied Faizal to the target in just the 11th over, Padikaran finishing unbeaten on 15 and Barlow 9 for a comprehensive win.
Both the 1XI and 2XI defeated Benwell & Walbottle for the second time this season but no further details are currently available.
Friday 20th July 2012
Youthful 3rds overrun by Benwell Hill, 2XI Cup off again !
The 2XI Cup match against Consett was cancelled for a fourth time after heavy rain at Consett.
With two sides needed for the night a youthful 3rd XI took on perennial title contenders Benwell Hill at the same time. Batting first the top three all got starts but good bowling and the odd ball sticking in the soft surface saw James Ottaway (11), Andy Graves (11) and George Hunter (10) all dismissed by the 10th over. From 43 for 3 though the innings collapsed with John Hill (6), Jack McHugh (2), Tom Morgan (0) and Dom Smith (1) all quickly returning to the pavilion. Oli Parker and Robert Hall put together a battling partnership to take the score up to 62 before Hall (10) was dismissed and Sam Wood (1) and Alan Varley (0) quickly followed to end the innings on 63, Parker remaining unbeaten on 3.
Not deterred Ponteland bowled well early on, Parker 0 for 14 off 4 overs in his best spell so far in the 3rds and Sam Wood taking 2 for 18 off 5, including two excellent catches, first a low catch by James Ottaway in the covers then an excellent one handed catch by John Hill running back at mid-on. Robert Hall (1 for 17) picked up an LBW then with just 3 needed Jack McHugh took another good catch with a swirler at long-on off Dom Smith (1 for 9) but Benwell Hill completed a 6 wicket win in the 15th over.
Wednesday 18th July 2012
Chad stretches Eagles lead
Chad Hitchcock's unbeaten 77 saw the Eagles past BelMontE's 128-2 in the final over for a 7 wicket win. Full report to follow
Monday 16th July 2012
A full weekends cricket !
The 1XI were knocked out of the top two with a 4 wicket defeat to unbeaten leaders Ryton. Ponteland scored 130. No further details available. Match reports from 2XI and Sunday team games are below.
Sunday 15th July 2012
Batting graft rewarded by Ragbir return
The Sunday side faced off against Kings Old Boys looking for their 1st win since against them since 2009. Batting first Ponteland's batsmen knew that crease occupancy was the key and after the early loss of James Ottaway (5), the battle was commenced, Peter Nesbitt and Chris Morgan working hard to repel the accurate bowling attack and keep wickets in hand. Nesbitt started to look increasingly fluent and with the openers successfully seen off a momentary lapse of concentration saw him caught at point for 29 off 49 balls. Neil Pinnock (14) kept him company before his dismissal but Morgan continued his obdurate innings, anchoring the total as it climbed to 85 before he was dismissed caught of a powerful clip to square leg for 24 off 86 balls. Mani Ragbir and a badly out of form Chris Barlow continued to creep the score upto and over 100, Barlow briefly remembering how to time it with a clean hit six straight down the ground. With the score on 111 Barlow (14) and John Hill (0) were both dismissed, but Ragbir (17) and a promising unbeaten cameo of 9 from Dom Smith took the score to 128-9.
In reply Ponteland got the early breakthrough, Sam Wood in his first Sunday game of the season (despite having been picked for 7 previously) bowling the first of the Blacks in the third over and in the next Jack Heslop (1-12) followed up his promising debut against Blagdon with an edge cleanly taken at first slip by Chris Morgan. Wood (2-18) collected a second wicket bowled of his inside edge and pads, then Ross Harrington chipped in with two quick wickets, again both bowled to leave Old Boys on 32-5, the first his fiftieth wicket for the side. Steve Black and Declan Weston batted Old Boys back into the innings albeit not without giving chances as a couple of catches went down. With Mani Ragbir into the attack it was the batsmen that cracked first and Black was excellently caught by Heslop at long off. Now six down Weston launched the next ball for a massive six that rattled off the blue roof on the top of the Leisure Centre and another four shortly after but Ragbir had the final say, an lbw was first to come followed by a second catch for Morgan and next ball with Peter Nesbitt completing a smart stumping of Weston. The last wicket partnership put on a stubborn stand to add fifteen but Harrington in his second spell enticed a mishit to deep midwicket where Ragbir held onto the high swirling catch to end the innings on 94. Ragbir finished with 4 for 16 off 8 overs (10 came from two shots) and Harrington 3 for 7.
Saturday 14th July 2012
Excellent Ealey sets up Duncs day
Report by Chris Morgan
Ponteland 2nd XI bounced back from their dismal defeat to Shotley Bridge two weeks ago with a fine bowling and fielding performance to do the double over last season's B1 champions Sacriston in a low scoring encounter at Ponteland Leisure Centre.
Continuing his poor run with the coin, Ponteland skipper Chris Morgan lost the toss and was unsurprisingly asked to bat on a green pitch with a long outfield and overcast conditions seemingly a bowler's paradise.
And so it seemed as Ponteland lost the two early wickets of Mark McKenzie-Crooks and Matt Darwood and were reeling at 11-2 as a repeat of the Shotley debacle looked on the cards.
James Ealey and Jonny Appleby had other ideas though and dug in to bring up a 50 partnership which may not have been the easiest on the eye but showed the grit and determination that was needed in the situation.
When Jonny was out for 13, the score was on 64, but disaster had been averted and then John Gardner came into accelerate the scoring as he supported James up until he reached a well deserved 50.
Unfortunately the frailties in the middle and lower order were again evident as the side collapsed to 103 all out with numbers 6 – 11 contributing just 10 runs between them. Nevertheless, in testing conditions, the home side at least had something to bowl at.
Taking early wickets after an extended tea due to a rain delay, was always going to be the order of play for Pont and after the Sacriston openers survived a couple of very close early LBW shouts, Anderson fell into the trap as mid off was put back and Ealey caught the catch with Duncan McGregor taking the early wicket.
It was a sign of things to come for Big Dunc, who came back into form with a bang as he blitzed through the visiting top order to leave them reeling.
In truth, the Sacriston chase never got any legs and as McGregor continued to tear through their batsman, only McSkelly and Robertson offered any resistance as they were bowled out for 68 with Pont recording a 35 run victory.
Duncan was ably supported by John Gardner who went for just 12 runs from his 11 overs and was extremely unfortunate not to pick up a wicket, while Dave Waters took 3-22 to clean up the table, with the help of a couple of smart catches at mid wicket firstly by Mark McKenzie-Crooks and then by Matt Darwood.
The side will travel to Benwell and Walbottle in buoyant mood as they look to claim two victories on the bounce for the second time this season.
Duncan McGregor's figures of 13 overs 7 maidens 7 wickets for 10 runs are the best 2XI figures since over limits were introduced
Thursday 12th July 2012
Its now a record breaking season (for the wrong reasons)
With the 1XI cup match against Bedlington and the Midweek match against Humshaugh falling to the weather that is now a staggering 50 senior matches cancelled due to the weather (the previous worst was 2007 with a mere 29 !). If you through in the complete washouts of the U18 & U15s seasons then it truly has been the worst ever.
Tuesday 10th July 2012
Eagles can't fly in this - and its not garden party weather either
The misery continues with the Eagles home match against Oceans cancelled as our own ocean seems to developing where the cricket field once stood.
Friday's Chairman's garden party has also fallen victim to the weather.
Monday 9th July 2012
Armin and Out
The organisers of the Armin Cup have decided to cancel the 2012 competition as with 3 weeks gone in the group stages not a single match has been played. Ponteland remain undefeated in the competition !
Sunday 8th July 2012
έκπλυσης Σαββατοκύριακο - again !
Even though the weekend itself was relatively dry Friday's latest downpours saw another two days without cricket pass by.
Thursday 5th July 2012
Storm see more rearranging required
A dry day raised the prospect for the 2nds of finally playing their cup match at Consett and the team were en-route when the call came in that it was going to have to be cancelled. Our 'on the spot' reporter James Ealey had already arrived and sent the following via Chris Morgan.
"At 5.10 it was fine then 10 minutes later a deluge of epic proportions had come down and the whole place was underwater ! "
With 1XI cup matches against Bedlington and 2 (so far) in the Armin Cup, plus this one, and an Eagles game against Spitfires all to be rearranged it looks like midweeks in the next few weeks could be full. The 1XI should also have the next round of the Tyneside Charity Bowl on 11th July but as things currently stand Sacriston & Annfield Plain have yet to play the previous round.
Wednesday 4th July 2012
Eagles rebound to a record win
Having lost their unbeaten record to FHCC last time out the Eagles returned the favour to the same opponents in emphatic fashion at Bullocksteads last night. Unlike the previous game their were no fixture clashes and after being asked to bat the Eagles stamped their authority early on with Stuart Taylor and Matty Bell getting the scoreboard rolling early on with several fours in the opening overs. Matty was the first to hit a six and Taylor soon joined in. Bell reached his fifty first off 43 balls, followed 2 balls later by Taylor (36 Balls) who reached the mark with a six who then raced to 75 in his next 13 balls before he was bowled for 75, with an Eagles record six sixes in his innings. Bell hit the first two balls of the final over for six to briefly raise talk of how many he could get in the over but a decent delivery from the next prevented that. Tom Common (4) was then run out trying to keep Matty on strike and he finished unbeaten on 71 off 59 balls as the team scored 155 for 2 off their 14 overs.
In reply, using a Yellow ball for the first time, it was Ashley Parker who struck first with Kane caught by Nesbitt then the key wicket of FHCC skipper Rory Cook clean bowled for 3. Andy Denyer's next over saw the innings destroyed with Lunn (6) caught behind by Dan Wright, Whitworth run out by Ben Lott and Al Cook caught by Dave Waters at long off to leave the innings 14 for 5. After a wicketless over from Parker the next set of eight from Denz saw a catch at long on for Taylor and Penslip bowled for 2. Parker then picked up his third wicket to finish with excellent figures of 3 for 11 off 4 overs but it was Andy, in his final over, who became the first player to take five in an innings for the Eagles with another catch at long on for Taylor to finish with 5 for 14. With the game all but over after the opening spells it took just 3 balls from Ben Lott to bowl the number 11 to leave previously unbeaten FHCC with a meagre 25 all out and a 130 run win.
The Eagles collect a maximum 11 points from the game to stretch their lead in the table over FHCC to 18 points. FHCC have 2 games in hand with the top 2 promoted.
Monday 2nd July 2012
Batting woes for 2s and Sunday team, more rain misery for 1s
The Second XI were able to play at home against Shotley Bridge but produced a woeful batting performance to be shot out for 42 with 6 ducks, 20 of the runs coming from John Gardner and 10 from James Ealey. Shotley eased home comfortably by 6 wickets despite a tight spell of 3 for 11 off 7 overs by John Gardner.
Sunday report by Neil Pinnock
The Sunday side arrived at Ponteland hopeful of a game for the first time in 4 weeks, but persistent drizzle right up until the toss meant it looked like business as usual and the weather would be the only victor.  The rain however blew over to leave an overcast afternoon, and a youthful Blagdon Park were offered first use of the green facilities as skipper Neil Pinnock inserted the visitors after winning the toss.  Oli Parker and Jonny Appleby produced tidy opening spells, with Jonny taking the first wicket to fall in the 6th over.  Following their spell under 18s Thomas Oliver (6-3-10-0) and Jack Heslop on debut continued to keep things tight with Jack taking his first 2 senior wickets.  This brought visting skipper Mark Foster to the crease with the score on 36-4 and some work to do. George Hunter (5-0-26-1) took the next (and as it proved final) wicket to fall, bringing the only other senior member of the Blagdon team to the wicket with the score on 52.  Foster (66*) and Johnson (26*) then put on an unbeaten stand of 90 as neither the returning Parker (8-3-15-0), Appleby (7-0-41-1) or Heslop (8-3-12-2), nor Jeff Oliver (6-0-25-0) could make another breakthrough.  Blagdon ended their innings on 142-5, a mere 100 runs more than our own second team made on the same wicket.

In reply, Ponteland started well, progressing to 21 before Mark Mackenzie-Crooks was dismissed for the first time this season, LBW for 15.  Dan Wright and Peter Nesbitt then put on a further 37 before Nesbitt also fell leg before for 13.  George Hunter made a breezy 11 before being bowled, and there then followed a flurry of wickets as Dan (33), skipper Pinnock (1) and Tom Morgan (0) all fell in quick succession to leave the chase in trouble at 85-6.  Jonny Appleby (7) combined with Jeff Oliver to steady the ship somewhat, but Jonny became the 3rd LBW victim of the innings with the score on 112 and 6 overs remaining.  Oli Parker then batted well for 13 before missing a straight one, and Jeff perished for 28 in pursuit of the big shot to close the game out.  By the time Jack Heslop was last man out for 1 in the 40th over, Ponteland had only reached 132, defeated by 10 runs.

The juniors in both sides performed exceptionally well, especially Blagdon who had 9(!) and come out of the game with great credit. It made a refreshing change to actually get a game of cricket in at all on a Sunday, albeit with a disappointing result. 
Thursday 28th June 2012
Llueve otra vez
Spitfires v Eagles - off.
3XI v Tynemouth - off.
Wednesday 27th June 2012
Cup rain again
The 1XI match against Bedlington tonight is off as well.
Tuesday 26th June 2012
Availabilities
The next period of availabilities are needed for the 7th to 22nd July. The availability link is also available on player pages and the home page.
Monday 25th June 2012
U18 season starts..... .....with a cancellation !
Despite it being a dry day the Under 18s season started today with a trip to Morpeth that was cancelled on Sunday night ! As it is a cup the match will be re-arranged for a later date.
Sunday 24th June 2012
1XI stay unbeaten in league despite rain and a pitch invasion !
Thanks to hard work from Andy Morgan and Chad Hitchcock's dad visiting from Australia the ground was dried up sufficiently to allow the 1XI match, after a short delay which reduced the game to 45 overs, to take place on an alternative wicket after the cover had leaked and with a shortened boundary as the side of the ground by the nets still resembled a lake. With the umpires missing the toss it had to be repeated and the result reversed with skipper Wayne Ritzema asking Greenside to bat first. An early wicket fell to Tom Common as he bowled an excellent opening spell of 7 overs for 11 runs. With Ifty Fazal less effective Mark Turnbull replaced him and continued to keep the scoring under control but their number 3 punished any wayward bowling to reach 42 before Ritzema dismissed him with a catch by Chad Hitchcock. Ritzema then claimed two more as their middle order crumbled to finish with 3 for 28, with further wickets for Stuart Taylor (1 for 15), Mark Turnbull (1 for 24) and Ifty Fazal (1 for 31) as Greenside ended on 137-7.
In reply Ponteland started their innings steadily and had reached 32 when Wayne Ritzema was given out LBW. Chad Hitchcock struggled in the conditions and after a brief rain interruption was bowled for 4 off 19 balls. Stuart Taylor likewise scored 4 off 15 before becoming the second LBW of the innings. A brief interruption in pay then followed as the pitch was invaded by a wandering Hedgehog that had to be evicted from long off !
Shortly after the interruption James Ritzema was dismissed for a season's best 44 as he and Tom Seymour tried to increase the tempo of the innings. Seymour followed for 19 with a mishit caught at midwicket to leave the innings on 92 for 5. Paul Lindsay and Tom Common calmly resumed the chase and went into the 43rd over with 17 still needed and it proved to be the pivotal moment of the innings with a couple of early singles followed by a 3 through the covers for Lindsay, a wild delivery then produced 2 more and the 'extra' delivery was despatched for 4 by Tom Common to leave just 4 needed from 2 overs. Lindsay (27*) and Common (21*) guided Ponteland to a 5 wicket win and 18 points with their unbeaten 46 run partnership.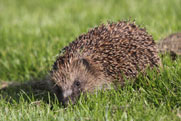 Wet pitch gives 2nds the afternoon off
It was the second eleven's turn to have the day off as their match at Morpeth fell victim to the wet weather. The Junior matches and the Sunday Friendly against Chatton on Sunday also fell to the heavy overnight rain.
Friday 22nd June 2012
Tonight's Barbeque and Cup match are the latest weather victim
The continuing poor weather has seen the barbeque tonight postponed and the 1XI cup match cancelled. Likewise the U15s are once again off and have yet to play a single game this season.
The Chairman's Garden Party is on Friday 13th July, please contact the Secretary asap to book your spot.
Thursday 21st June 2012
Il pleut !
Run out of ways of saying it in English. 3XI at Ashington and 2XI at Consett fall victim to the wettest season EVER. A new date for the cup match will now have to be found. Amazingly the Eagles are up to date with their fixtures so for the time being only have 1 game per week.
Thursday 21st June 2012
Eagles title challenge gets D'Ocked
With the 1XI also playing tonight and the resulting Eagles fragile batting line-up weakened further by the late withdrawl of opener Matty Bell the Eagles still went into tonights top of the table clash with FHCC with positive intent. After restricting our opponents to 108-5 off their 14 overs with 3 for 24 from Mark Waters a tight contest looked likely. The opening over put paid to that as skipper Dave Waters departed third ball, bowled heaving across the line then Neil Pinnock was undone by a straight delivery. D'Oca continued the carnage as he tore through the line-up, with Peter Nesbitt (1), Phil Barlow (9), Ashley Parker (1) all departing while Jack McHugh and Chris Barlow were both dismissed first ball, his four over spell producing 7 wickets for 17, all bowled, as the team failed completely to cope with the conditions and the new pink ball. Chris Morgan with 19 was the only batsman into double figures narrowly beating extras to the innings top performer, Phil and Sam Wood (6*) the only others to score more than 3. A 10th wicket stand of 10 dragged the score past fifty but the 50 run defeat was emphatic. The next two games against Spitfires and the return with FHCC are now crucial to the promotion challenge.
The 1XI defeated Cowgate in the Tyneside Charity Bowl, no further details available. Next up is a trip to Annfield Plain or Sacriston on Wednesday 11th July in the Quarter Final.
Wednesday 20th June 2012
Eagles left soaring alone in the sunshine
Civil Service cried off tonights game at 4pm, unable to field a side, leaving a sunny evening without cricket for the Eagles for a second time this season after Spitfires did similar earlier in the season. Additional disappointment for Dave Waters as after working hard to arrange his first ever team his Captaincy debut is now on hold.
Tuesday 19th June 2012
Availability online
All the rain this season has given a chance to work out a way to submit availability through the website. This is now tested and live on the homepage and also accessed from here.
Responsibility for submitting availability is down to the player, if we don't know you are available we cannot pick you. The availability email will continue to be sent for the time being.
Monday 18th June 2012
Same old story with the weather - almost ! 2XI play !!
With depressing deja vu the heavy rain returned on Friday and the U15s, 1XI and Sunday matches were inevitably called off as Ponteland once again became submerged. However Whickham seemed to have a micro climate all of its own, our on the spot local reporter Neiil Pinnock updating the situation on Saturday morning as he watched a very wet Olympic torch relay go along the road at the bottom of Whickham bank before climbing the hill to play for the 2nds in a game that was still on !
Match Report by Chris Morgan
Ponteland 2nd XI braved the elements to claim a remarkable victory against old foes Whickham in a war of attrition at the Glebe on Saturday. With rain for most of Friday and a couple of heavy showers on Saturday morning, skipper Chris Morgan fielded 9 separate phone calls from his players (Neil Pinnock the only one who trusted the captain) asking if the game was still on before contact was made with Whickham who confirmed that although conditions were damp, the pitch was playable and that we should travel.
Having had a chance meeting with Whickham skipper Chris Nunn on Friday night at the Tynedale Beer Festival, Morgan was worried that the real ale had perhaps talked too much in their brief conversation and this was Nunn's chance of revenge but on arrival at the ground, the tarpaulin that Whickham had obtained from the back of wagon of a local haulage firm recently liquidated, looked to have done its job as a damp and sticky but otherwise playable wicket was unveiled underneath. And with the rain halting, the whites were donned and the crucial toss was made with Morgan continuing his recent dismal spell with the coin as Whickham inevitably elected to bowl first in a reduced 42 over match.
And that decision looked to have paid off as the home side picked up the early wicket of James Ealey who seemed to be the only man in the whole of Gateshead not to have heard the nick behind, with rumours awash that even Ethel, aged 83, from Crawcrook, stone deaf and in the canned vegetable aisle of Marks and Spencer at the Metro Centre even went up for the appeal. Ealey had earlier predicted to the skipper "I can see what's going to happen here, we'll lose the toss, bat first, I'll nick off in the first over and then we'll get called off."
His prediction looked to be correct as the latest shower to hit the Tyne Valley arrived and play was halted for over half an hour with the overs further reduced to 35. On resumption, Ponteland's poor form of the bat of late continued as Matt Darwood was bowled for 3 and then Tom Common chopped on for 2 with the visitors reeling at 14-3. Jonny Appleby and the experienced head of veteran Andrew Morgan then set about rebuilding the innings, with Morgan Senior in particularly fine touch as he made hay with his traditional array of square cuts and cover drives. But just as the innings looked to gain momentum, the heavens opened again and with overs continuously being lost, an early tea was taken, ironically during the sunniest part of the day!
Fortunately the tea break only deducted a further 3 overs from the allotted and the innings resumed as a 32 over match with 14 overs remaining for Ponteland to bat. Jonny and Andrew continued their good partnership before Jonny was bowled and a shift in the batting order saw big hitter John Gardner promoted to number 6. In traditional 'Decker' fashion, John took a particularly liking to the slow bowling attack of the home side as he and Morgan accelerated the innings, with boundaries flowing at regular intervals. Gardner and Morgan were both dismissed within the same over, but an effective stand saw Ponteland rise up into the 100s with Neil Pinnock coming in at the end to hit a few lusty blows in a 13 not out as the innings ended on 138-7 - a very competitive total given the conditions, the earlier batting collapse and the constant reduction in overs.
In reply, Gardner started where he left off with the bat as he caught and bowled the Whickham opener in the first over before later dismissing skipper Nunn with a peach of a delivery which the opener left thinking it was going well past his off stump, only for it to divert massively back in and send the bails flying.
In similar fashion to how Ponteland had started their innings, Whickham then came out the other side of their early collapse to recover with ex-skipper Bobby Cameron and Ross Walker putting on a well worked partnership before yet more rain intervened. Third and fourth change bowlers Dave Waters and Tom Common produced two tidy spells with Common getting the vital breakthrough to trap Walker LBW in front before another rain break and then returning to bowl Kevin Roberts before the biggest rain break of the day arrived at around 6.15pm. This one was particularly heavy and persistent and chances of play resuming looked slim, but after the quiz book got it's umpteenth outing of the day in the Ponteland changing room, the rain once again halted, some old towels did the trick to mop the pitch up and the game got underway again at 7.25, with Whickham needing 80 runs to win from the remaining 14 overs, with just over an hour remaining until the 8.30pm cut off.
Cameron continued his controlled innings and some lusty blows from Andy Gibson brought Whickham close. But with Common keeping his cool at one end and the ball struggling to make its way to the boundary through the wet outfield, Ponteland turned again to the returning Gardner who produced two more excellent overs as the home side left themselves just a little bit too much to do, finishing on 129-4 from their 32 overs.
Given the weather, it was astonishing that this game even got started, never mind finished so for the 2nd XI to claim this victory was really something of a huge achievement in the context. Confirmation came on Sunday morning that this was the only game in the entire scheduled 24 fixtures in the NTSL that even started. Pont claimed 17 points, which moves them up to third in the league and halts their recent run of 3 consecutive defeats.
Next up is a trip to Longhirst Hall and Northumbrian rivals Morpeth but with yet more rain forecast for later in the week, chances of play at this stage are very much with the clouds - up in the air.
Friday 15th June 2012
Urwin returns with style but 3rds still lose, 1XI win in cup, availabilities needed
The 3rd XI travelled to Newcastle City and posted a competitive looking score of 137-2 off their 20 overs with a 68 ball unbeaten 85 by Will Urwin in only his third appearance of the season was the key performance, his fifty being brought up with the second of his 3 sixes. Support came from Jon Varley (20) and an unbeaten 13 from James Ottaway.
In reply though the bowlers struggled in the face of some confident batting and City powered to a 7 wicket win with 9 balls remaining, two wickets for Will (2-31) and 1 for Wayne Denham (1-26).
The 1XI won at Seaton Burn. No further details available.
There are 6 senior games in 4 days next week including double headers, please check your emails and get your availability in as quickly as possible to help the Captains.
Thursday 14th June 2012
1XI play tonight in the Smithson Northumberland County Cup
The 1XI play their much delayed first game in the County Cup tonight at Seaton Burn. Additional rules for this cup are the need to have 6 bowlers, batsmen to retire at 40, fielding circles and free hits.

If the team progress the next round will be a home fixture against Blyth or Bedlington, the only other remaining preliminary round tie. Details about the cup and a full set of rules can be found on Benwell Hill's website

Ponteland Cricket Club is not responsible for the content of external internet sites.
Wednesday 13th June 2012
Ashington end 3rds cup defence
An understrength Midweek team took to the field in the Cup Quarter Final last night against Ashington and a modest fielding display and some clean hitting from Ashington's middle order that included 5 sixes saw a stiff target of 130 posted, Robert Hall 2-43, Sam Wood 1-20 and Dave Waters 1-13 the wicket takers.
In reply Ponteland lost a wicket to the 1st ball of the innings as form batsman James Ottaway chipped one to cover. Matty Bell and Dave Waters tried to stage a recovery but Matty in particular struggled, especially after being hit on the foot and was dismissed for 10. Neil Pinnock also only lasted 1 delivery and with Phil Barlow struggling to make contact with the spinner the run rate crashed. Phil (3) was then run out backing up before Dave was dismissed for 46 (the team score at this stage just 64). Chris Morgan (14) tried hard to get the runs flowing again but his dismissal signalled the end as Ponteland finished on 84-6 an innings containing few boundaries and no sixes unlike Ashington's.
Next up is the trip to Newcastle City on Thursday.
Wednesday 13th June 2012
Double Header next week
The 1XI rain-off last Wednesday in the Cup against Cowgate has been re-arranged for Wednesday 20th.
This means we now need to field two sides that night as the Eagles also have a fixture. Please contact the either the Captains, Wayne Ritzema and Dave Waters or Chris Barlow if you are available. The next availablility email will also be sent out before the end of this week, it would be extremely helpful if more players would take the time to reply to it for a change.
Tuesday 12th June 2012
Eagles stay perfect
Report by Dave Waters
Despite the recent torrid time the weather has provided us with, The Eagles managed to complete their fixture versus the ever-testing Kings on what turned out to be a rather decent night at Tynemouth CC.
Upon winning the toss Kings elected to make first use of what usually is a decent pitch and Skipper Ashley Parker called on Mark Waters to set the tone with the new ball. The younger of the two Waters on display did not disappoint his skipper and bowled tidily, if a fraction short, to ensure no flying start was achieved by Kings. Despite not claiming a wicket his 3 overs cost a respectable 19 runs. At the other end Parker put his, fast becoming apparent, shrewd captaincy skills into making the decision of opening with a spinner in Ian Smart who first removed Sidney-Wilmott for 14 to a smart catch running in from the line by Parker himself and soon afterwards invited Walton to offer the easiest of chances to Tom Common who duly obliged in catching at midwicket. Smart finished his spell of typically militant leg break bowling tightly to end with figures of 2-23 from a full compliment of 4 overs.
Everyone was glad to see Sam Wood back in his Ponteland shirt after an enforced absence through injury and no one was surprised to see him pick up exactly where he left off in 2011... on off stump, swinging it away. Wood managed to snare top scorer Richardson playing a loose stroke outside his off stump which found the edge and Dan Wright managed to take a neat catch up to the stumps. Wood also dismissed the only other man to reach double figures B. Ryan and rounded off a competent return to cricket with figures of 2-17 off his 4 overs. Upon the conclusion of Smart's spell and the home team looking to push the run rate with the temperamental, but ever dangerous, Marcus Turner now at the crease the skipper was forced to make a crucial decision, with plenty of bowling options to consider Parker pulled a proverbial rabbit out of the hat in asking Jonny Appleby, much to his astonishment (What? Me? Really?) to apply the kind of death bowling skills he was once lauded for but has found in shorter supply in recent times. He needn't have worried as some fierce inswing brought the downfall of 2 victims bowled and another to a charicteristically calm catch from Waters snr. Jonny finished with figures of 3-23 from 3 overs, his best return for the side. Ash Parker also contributed with a run-out as the Kings innings stumbled its way to 86-9.
In reply the Ponteland Innings dd not start as planned as Tom Common was left bemoaning his shot selection as he chipped to cover for 0, bringing Chad Hitchcock to the crease to join Dan Wright, these two batted nicely for a time before Dan holed out for 10. Neil Pinnock could not tame Robson as he became his 3rd victim in quick sucesion being bowled for 4, next man in Phil Barlow seemed to be timing the ball well and played one or two powerful shots before he also offered a catch off the bowling of Walton for 9, whilst this flurry of wickets fell Chad was accumulating runs heartily and was on a well made 28 before a lofted off drive proved to be his downfall being caught just inside the rope off Wilson. Waters and Parker managed to edge the total to within touching distance before a slack shot cost Waters snr his wicket caught mid off for 9. Appleby joined Parker in the middle and managed to build tension in the stands as well as on the field as the slow bowling proved difficult to get away, the equation at its tightest getting to 6 runs off 9 balls before Jonnys trademark sweep relieved the pressure to level the scores going into the last over. Ultimately the run was indeed scored and the Eagles ensured they kept flying high at the top of the table in a solid team performance against strong opposition which will give the team even more confidence going into the next game...whenever that might be.
Monday 11th June 2012
Rain rain go away, come again another day (ideally September 17th ! )
Surprise surprise, no weekend cricket. The Sunday game was an early casualty, called off on Friday night and the league matches against Cowgate and Lintz followed as the ground reverted to its more recognised form of a lake.
Friday 8th June 2012
Xav's back and beats the rain to give 3rds the win
With the weather threatening it was a surprise that it held off long enough for the 3rds to start their game at home against Morpeth. Batting first the opposition was restricted to just 90 off their 20 overs with tight five over spells from Alan Varley (0-13) and Wayne Denham (1-19) opening the bowling and Andy Denyer claiming 2 for 26. In reply Xav Taylor made the most of a gap in his A-level studies to blast a rapid unbeaten 59 in his first game of the season with an unbeaten 28 from James Ottaway setting up a 10 wicket win as the rain set in.
The 1XI cup match on Wednesday night at Cowgate was a rain off.
Wednesday 6th June 2012
Weekend catch-up
The 1XI maintained their unbeaten start to the league season with a third win, this time over Ashington. Batting first Ponteland scored 195-4 with a third fifty from Wayne Ritzema (51), 41 from Chad Hitchcock and 26 from Stuart Taylor with Tom Seymour 27* and Paul Lindsay 23* the undefeated batsmen. Tight bowling spells from Tom Common (6-2-18-2) and Mark Turnbull (9-2-18-3) and Ifty Fazal (9-0-35-3) set up a 77 run victory.
The 2XI continue to struggle to score runs, post match discussions reeling off a list of 11 batsmen currently unavailable for selection for a variety of reasons. The bowlers restricted Ashington to 161-8 off their 45 overs with Andy Denyer (13-0-39-3) and Dave Waters (4-0-27-3) the main wicket takers. In reply though the batting line up crumbled, Dave Waters (19), James Ealey and Andy Denyer with 13 the only players in double figures to be dismissed for 90.
Sunday schooling
A Sunday XI also short on batsmen were put into bat by Kings Old Boys and were soon in trouble as the team slumped to 23-5 with three wickets falling on that score, propped up by a beligerent 13 from Under 18 Tom Morgan on his senior debut. Chris Barlow (12) and Robert Hall (16) dug in and battled for the next 12 overs to double the score but both were dismissed with the score in the fifties and the remainder of the batting crumbled, leaving Neil Pinnock last man out for an aggressive 25 including 2 sixes.
A target of 82 was unlikely to challenge Kings and their skipper and opening bat Peter Coyne survived a couple of half chances early on as Robert Hall (6-2-12-1) bowled well. With Coyne able to despatch the bad ball more efficiently than Ponteland had done he took the side to within 1 run before loosing his batting partner to Under 15 debutant Patrick Halliday (2-0-6-1). With 1 run required Chris Morgan came on and could have had Coyne dismissed with his first ball but the catch went down. Coyne made no mistake with the next and hit it out of the ground for an 8 wicket win. With 5 juniors in the side it was a tough ask to compete but regular matches for this core of players will set the club up well for the future.
Friday 1st June 2012
Why does it always rain on me ?
For the sixth time in seven weeks the 3rd eleven match last night has fallen to rain.
U15 deja vu !
An action replay as well for the Under 15s as Seaton Burn concede tonights fixture as they cannot raise a side, the 15s have yet to play a game in 2012.
Wednesday 30th May 2012
Eagles seize control after CCC slip-up
The Eagles were looking to maintain their strong start to life in Division III with a first ever match against CCC. Batting first a strong opening partnership of 85 between James Ritzema and Dan Wright was ended when James (39) was stumped off the spinner. Chad Hitchcock (11) suffered the same fate two overs later and the score had progressed to 115 when Dan (38) was run out by a direct hit. With Tom Common (0) departing second ball, James Ealey, his unbeaten 30, including a massive six and Jonny Appleby (11) advanced the score to 146 before Jonny was run out off the penultimate ball, the Eagles finishing on 147-5 off their 16 overs.
In reply CCC lost early wickets with Mark Waters accurate throw from fine leg dismissing the opener trying to get back for a second. Mark then bowled Majid (13) and Tom Common took an excellent diving catch at square leg off Robert Hall (1-23) and Chad held onto another chance off Mark (2-35) to leave CCC rocking on 43-5. Fiaz though found a valuable ally in Finkill and CCC battled back into the game with some excellent running and at 117-4 with 4 overs remaining were looking like favourites. That all changed though as Ashley Parker produced an excellent stop fielding close in and Fiaz lost his balance backing up trying to turn sharply and was far enough out of his ground that even when Dave Waters fumbled the ball he still had time to pick it up and run him out for 57 scored off just 41 balls. Six balls and two runs later Parker castled Finkell (18) and the Eagles were back in the game. Parker (2-24) then banged one in short at Edwards who flicked it down to fine leg where Rob Hall held onto another good catch and in the next over Dave Waters and Dan Wright combined for a stumping, Ashley then ran out the next batsman first ball and then the third wicket in three balls as Dan and Dave (2-8) repeated the stumping combination to dismiss CCC for 121.
In all 6 wickets fell for just 4 runs in a frantic 17 ball spell as the Eagles pick up 10 points to head the early season table ahead of FHCC.
Tuesday 29th May 2012
Fantasy League Table - week 4
Includes all matches to Sunday 27th May confirmation is required as to the length of James Ritzema's duck !
Tuesday 29th May 2012
3rds Cup defence up and running
James Ottaway, now in charge of the thirds full time due to Simon Raw's injury problems discovered the 'joys of captaincy' while trying to track down 11 players for last night's game, eventually persuading Chairman Andy Morgan to turn out in the opening Cup match against Benwell Hill.
Batting first Ponteland's top order benefitted from a couple of fielding lapses with Matty Bell benefitting from a couple of drops to top score with 33. James Ottaway with 28 and Tom Common 15 set up a score in excess of 100 then Ashley Parker with an 8 ball cameo of 15 boosted the score to 135. In reply Alan Varley was back to his frugal best conceding just 22 off his 5 overs, his first wicket a good catch at long-off by Andy Denyer to dismiss Mussett for 26. Benn (18) having survived two dropped catches was powerless to avoid the only ball that misbehaved all evening and was pinned lbw by a shooter off Alan, while Robert Hall (1-23) chipped in by bowling Evans. Tom Common (3-13) then put Ponteland in control with three quick wickets, his pace resulting in two batsmen bowled and another lbw. Despite going wicketless Andy Denyer, replacing Alan Varley conceded just 24 off his five overs to complete a 16 run victory to put Ponteland into the Round 2 with a home tie against Ashington
Monday 28th May 2012
1s win by 2 runs at Alnwick, 2nds defeated by Annfield Plain, Sunday bowlers smashed by Riding Mill
The 1st XI won a tight fixture at Alnwick by two runs with the game going to the final delivery. Wayne Ritzema top scored with 74, supported by 48 from Paul Lindsay and a rapid 21 from Ifty Fazal. In reply Alnwick appeared to be in a dominant position but lost wickets at the wrong moments, their overseas amateur getting run out backing up when the ball deflected off bowler Tom Seymour proving to be the turning point. Two further runouts in the final over off his own bowling by Stuart Taylor giving Ponteland maximum points.
The 2XI got further indication that life in B1 will be considerably tougher than last season as they slipped to their second defeat at the hands of Annfield Plain. With a target of 202 to chase the lack of batsmen currently available was exposed as the innings slumped to just 114, propped up by 66 from James Ealey.
The Sunday side took part in a friendly that barely deserved the title as Riding Mill turned up with Tynedale's overseas amateur and another two players from their 1XI. Stuart Taylor put his second ball duck from the day before behind him with 99 and junior George Hunter made his highest Ponteland score to date with 39 as Ponteland scored 259. The aforementioned batsmen though scored at over 10 runs an over for the first twenty overs before both retired with unbeaten centuries. After they departed Ponteland were able to claim 5 wickets to narrow the margin of defeat but despite the sun it wasn't the most enjoyable of afternoons and its not a surprise to have found out that several of the Sunday friendly teams now refuse to play them.
Friday 25th May 2012
High Scores and records fall but the 3rds still need an AD bailout
The 3XI finally got their season underway with the fixture against Backworth. Batting first Ponteland lost two wickets early on as Tom Common fell first ball and Dave Waters not long after for just 6. Skipper James Ottaway and Neil Pinnock then put on 34 before Neil was caught one handed at Mid-on as the ball just failed to clear the fielder. Phil Barlow joined James at the crease and the tempo of the innings increased rapidly as Phil raced to 25 off the first nine balls he faced, taking a particular liking to the spinner who conceded 30 off his three overs as James' innings speeded up as well. The two were clearly enjoying themselves with James reaching his fifty off 43 balls with back-to-back sixes. Phil was finally dismissed for a team best 39 off 23 balls and the 45 balls that the partnership lasted yielded a staggering 93 runs (including 10 wides and 2 no-balls), a record 4th wicket stand for the 3rds. James Ottaway also reached his best score for the 3rds with an unbeaten 78 off 55 balls with 7 fours and 3 sixes as he and Chris Barlow (5*) saw the score to 159-4 off the 20 overs.
In reply Ponteland's bowlers found the going equally tough, Wayne Denham and John Hill both looking rusty in their first bowls of the season and the Backworth opening partnership passed 100 before Andy Denyer broke through in his third over with Race stumped by Chris Morgan. Runs continued to flow from the other end though but the run rate still hovered around 10 an over. Neil Pinnock at long-off and John Hill at long on held on to two excellent catches off Denyer to keep the wickets falling and with two overs to go 26 runs were required. Tom Common's over conceded 10 but he did manage the next wicket as he ran out the batsman trying to take a single off the last ball. Andy then bowled the final over and combined with Chris Morgan for two further stumpings to finish with excellent figures of 5 for 29, Backworth's remaining opener Finchen ending unbeaten on fifty and the total on 151-6, an 8 run win for Ponteland.
Friday 25th May 2012
Weekend Teams
The weekend sides are available
Thursday 24th May 2012
Warm Wednesday produces double success
The challenge of fielding two sides on the same midweek night were successfully overcome on a warm sultry evening as the 2XI and the 10 man Eagles completed efficient victories over Tynedale in the cup and BelmontE respectively to maintain their early season push for honours. The 2XI restricted Tynedale to 84-4 off their twenty overs with 3 wickets for Duncan McGregor then knocked off the runs without losing a wicket with 41* from Tom Common and 36* from Mark MacKenzie-Crooks.
The Eagles likewise restricted their opponents to under 100 from their 14 eight ball overs with an Eagles debut wicket for Alan Varley, 2 wickets for Ben Lott and first club wickets for Paul Lindsay, in an impressive spell of 3 overs for just 3 runs and Chad Hitchcock. Stuart Taylor ensured the run chase would be a comfortable one with 22 off the opening over. Stuart was dismissed for 36 off just 18 balls but James Ritzema 34* and Chad Hitchcock 20* completed an 8 wicket win in just 7.7 overs, collecting 9 points from the game.
Wednesday 23rd May 2012
Spitfires no show leaves Eagles with the points
A sunny evening last night went by without cricket as the Spitfires failed to show up for the re-arranged match at Ponteland. A few phone calls to various Spitfires contacts revealed a problem from their end of things and their skipper contacted his Eagles counterpart Ashley Parker later in the evening to forfeit the fixture, giving the Eagles maximum points, although given how little cricket has been played this season everyone would have preferred to have played last night instead.
Next up is the trip to Belmont tonight for this week's scheduled fixture.
Tuesday 22nd May 2012
Draw winners and Fantasy League Table
The Ponteland CC Fantasy League table will now be published weekly on the website on a Monday or Tuesday once we have all the previous weeks results to the Sunday in.
The April and May draws took place this week, with Ashley Parker winning the April draw. Ashley then made the draw for May and was won by Chris Barlow.
Tuesday 22nd May 2012
Armin Cup draw & Smithson's County Cup
The 1XI have entered the Armin Cup for the 1st time this season. This uses a 15 over format with a minimum of 5 bowlers required and fielding restrictions and free hits for no-balls. The games are played on a Friday night and the draw is regionalised initially. Ponteland have home games against Whickham and Chopwell and travel to Swalwell, Tynedale and for the first time ever will face Premier League Blaydon. Matches start on Friday 22nd June with the Whickham match.
The 1XI have also drawn Seaton Burn away in the Smithson's County Cup, a date for the game has yet to be arranged.
Monday 21st May 2012
A weekend of ups and downs for the 2s
The 2XI won on a grey drizzly Friday night in the cup at Percy Main but lost the league match at Ponteland on Saturday to Lanchester. Further details unavailable as a match report has yet to be submitted for either game.
Overnight rain in Durham leaves the 1s redundant
Further rain fell in Durham on Friday night leaving Consett's ground unplayable and the 1s without a fixture for the fourth week in five.
Sunday side in Sunny Day shocker !
A full match took place in Sunny, nearly warm conditions at Ponteland as we took on a Corbridge side for the first time since 2001. Stand-in skipper no#2 of the season, jonny Appleby lost the toss and Ponteland were put into bat. Tom Common was an early departure for 6 but Jeff Oliver (23) and Mark MacKenzie-Crooks put on 40 for the second wicket before Jeff (23) was caught. A 65 run stand followed as Chris Morgan (16) accompanied Mark to his first Sunday fifty and then after Morgan's dismissal the accelerator was pressed for the final few overs as Will Urwin, on seasonable debut, scored a rapid 25* and Mark finished unbeaten on 87 as a competitive 172-3 was scored off 35 overs.
Appleby and Dave Waters then took the much needed opportunity to get some overs in for the season, bowling their 7 over spells straight through, Appleby (1-24) with the first wicket and Dave an impressive 2 for 6 off his 7. Ian Smart (2-15) also got his 7 bowled as Ponteland took control in the game. There were further wickets for Ross Harrington (1-28) and George Hunter before Chris Morgan dusted off his bowling skills ! Two of their batsmen retired to allow their juniors the chance to bat and Jeff Oliver took the final wicket in his 2nd over but as the two were both just 12 they stayed out in the middle to bat out the innings, which they did with confidence, one charging down the wicket to drive Ross for a single ! Corbridge finishing on 112 for 8.
Eagles assist the President
The Eagles had 3 players turning out today as well for the North East Midweek League Presidents XI as they faced that league's Champion side Adders. Chad Hitchcock scoring 23, Dan Wright with 9 and 1-29 and Stu Taylor taking 2-19 in an 84 run win. With last season's skipper Craig Moffat also playing the Eagles effectively provided 4 of the side.
Friday 18th May 2012
3XI achieve unwanted Nap hand
The inevitable rain off last night against South Northumberland saw 5 in a row now cancelled for the 3XI
Thursday 17th May 2012
1XI storm past the Burn
The 1XI got their Tyneside Charity Bowl campaign underway with a match against Seaton Burn, which was switched to Ponteland due to the recent wet weather. With Seaton Burn batting first it was Tom Common again who led the way with 3 for 18 and there were further wickets for Ifty Fazal, Tom Seymour and Andy Denyer as they posted just 66 for 7. In reply Ponteland charged to a 10 wicket victory with James Ritzema unbeaten on 40 and Tom Seymour 20. Next up is an away trip to Cowgate on Wednesday 6th June.
Tuesday 15th May 2012
Eagles soar over the freezing Oceans
In a bitter arctic wind and with rain fringing the ground the Eagles finally got their season underway at Bullocksteads against the Oceans. Batting first the usual variable bounce saw balls skidding past the ankles or in one casing leaping off a length onto Tom Common's helmet. After the early loss of James Ottaway (3) both Common and Chad Hitchcock decided that attacking was the best policy, the erratic bounce and movement summed up in one eight ball over that Tom scored 12 off, hitting two huge sixes but missing the other 6. Common eventually fell for 27 well caught in the deep and Hitchcock was bowled for 14 as he went down the wicket only for the ball to go underground/ Dave Waters (18), Oli Parker (7) and Chris Morgan with an unbeaten score saw the Eagles to a competitive 106 for 8 off their 14 overs.
This was soon put into context as John Gardner tore through their top order with 3 for 7 off his three overs as the storm clouds gathered and after six overs the score was 25 for 3, all the team needed now was for Ashley Parker to stop bowling no-balls. The switch to spin challenged both the change bowlers with the freezing conditions but it still took Andy Denyer just two balls to get the batsman to chip the ball straight back to him. Ian Smart also struggled in his opening over with the cold but still claimed a wicket and then a good catch from Tom Common in the deep off Denyer (2-22) removed their top scorer for 15 and Smart (3-14) claimed two more wickets to complete a 40 run victory.
Monday 14th May 2012
A month gone down the plug hole
This weekend marked the first full month of the season and was probably the worst one so far as the sun shone throughout but pitch conditions meant no play was possible in any of the 4 games due to be played.

The somewhat depressing stats are
Matches 27
Played 5
Won 4
Lost 1
Cancelled 22
Games come thick and fast now with the Eagles in action tonight with 12 of the next 14 nights seeing senior fixtures. The 1XI play in the cup on Wednesday at Seaton Burn, the 3XI hope to start their season at the 5th attempt at South North on Thursday, the 2XI's rearranged cup match is at Percy Main on Friday then the Saturday and Sunday sides hope to be in action.
Sunday 6th May 2012
Ponteland overcome the castle (just)
The Sunday team also got their season up and running at the third attempt, although during the week finding a team for the game proved difficult with 41 players unavailable! With both the joint skippers Chris Barlow and Neil Pinnock respectively injured and unavailable and unofficial stand in Sam Wood also missing it fell to Jeff Oliver to captain a Ponteland side for the first time since 2000. Batting first Jeff was the first to go bowled for 8 with the score on 31 and after a confident 29 Ed Common was the second to fall. Under-15 George Hunter, batting at 3, scored a confident 12 before chipping a catch in spinner Reeves first over. Chad Hitchcock and Tom Common then built a steady partnership of 83 before Tom danced down the wicket to R.Kelly and was stumped. Chad reached his second fifty of the weekend off 45 balls before becoming much more aggressive and dominating a stand of 49 before Mani Ragbir was caught for 4. Chad (83) became R.Kelly's third wicket with a good catch in the deep by Reeves. Phil Barlow, another of the team to take to the field without the chance to have any form of practice since September made light of that scoring 11 off his first five deliveries before being dismissed off the final ball of the innings with the score on 198.
Jack Schofield opened the bowling with a tidy opening spell but it was Oli Parker (1-22) with a caught and bowled who claimed the first wicket and the bowlers worked hard as Bamburgh's top order accumulated steadily before Phil Barlow caught a well hit ball in the covers to give debuting Under 15 Shoaib Ali his first senior wicket, dismissing Alsept for 47. Shoaib then picked up a second with another good catch by Ed Common to dismiss Reeves for 37 to finish with 2 for 40 off his 6 overs in a promising debut. Bamburgh continued to accumulate but started to loose wickets steadily to Mani Ragbir, with another good catch by Thomas Oliver and a stumping by Tom Common so with 3 overs remaining Bamburgh needed 38 runs but with their number 4, Threlfall still in and he climbed into the next two overs, taking 13 off Jack Schofield and 11 off Mani but still required 16 off the last over to be bowled by Mani. Six off the first three balls kept the game in the balance but Mani was able to restrict the scoring to just a single off the next two balls with a run out by Hitchcock when a 2 was attempted so Threlfall (68*) could retain the strike but the game was closed out to win by 6 runs as Ragbir finished with 4 for 34.
A promising start to the season, especially with 4 of the 6 bowlers used being under sixteen and so many of the players lacking any form of practice in the past few weeks.
Saturday 5th May 2012
Benwell & Walbottle battered by the 1s...
The 1XI put down a marker in the A2 promotion race with an emphatic 151 run victory over Benwell & Walbottle. Batting first Wayne Ritzema (61) and James Ritzema (25) put together an opening partnership of 61, then a second wicket stand of 81 put Ponteland in complete control with Chad Hitchcock scoring 54. Stuart Taylor (29*), Matt Darwood (16) continued the runs and Tom Common with an unbeaten 8 took the score to 204-6. Common, in his first meaningful bowl in the 1XI since 2009, recorded his best figures for the side with 4 for 8 off 8 overs as Benwell were left reeling. Tom Seymour then produced an economic spell of 2 for 5 off 7 overs and Ian Smart tok his first Ponteland wickets with 2 for 12 off 6 overs and Ift Fazal (2 for 25) completed the 20 point win.
.... while MacKenzie-Crooks and Denyer dismantle their 2s
A determined 2XI looked to follow up their impressive victory last week over the champions Sacristion with another strong performance against Benwell & Walbottle. Batting first the Ponteland innings started steadily ater the early loss of Matty Bell (5) as James Ealey (24) and Mark MacKenzie-Crooks took the score to 64. Mark and Andy Morgan (37) put on 99 before Andy's dismissal but Mark went on to become the 21st centurion for the 2XI with an unbeaten 102 as alongside James Ottaway (12*) took the score to 197-3 off the 45 overs. Ashley Parker (1-20) struck to make the score 1-1 before a stubborn partnership took the score to 41, then Matty Bell with a direct hit runout broke the stand. 41-2 then became 41-5 as three more wickets fell as Andy Denyer's first over was a double wicket maiden and Mark Waters (2 for 6) followed up in the next with the first of two clean bowled. Denyer than ran through the remainder of the innings to finish with the remarkable figures of 6 for 3, his career best, as Walbottle were dismissed for 53.
Friday 4th May 2012
1XI crushed by Morpeth
The 1XI finally took to the field in the re-arranged cup match against Morpeth. Accurate bowling from Morpeth saw Ponteland restricted to just 13 off the first 7 overs before Wayne Ritzema was caught for 7. Chad Hitchcock, on debut, helped James Ritzema build the innings with a stand of 79, Chad the first to fall on 49 caught in the deep. Tom Seymour (1) and James (35) fell in the final over as Ponteland scored 98. In reply the Morpeth innings started disasterously as Mark Turnbull claimed his first Ponteland wicket with Wayne Ritzema taking a smart stumping off a legside wide. Morpeth's innings however was in stark contrast to Ponteland's as they raced to 70 off just 7 overs. Ifty Fazal (2-25) claiomed two late wickets but Morpeth comforably completed a 7 wicket win with 9 overs to spare.
Friday 4th May 2012
April 2012 - the wettest ever
Following the 'consistent' start to the season it comes as no surprise that this season is the wettest ever start there has been to a season. Of 14 scheduled games only 1 has taken place. Its hard to compare seasons going too far back into the past as there are now more April games than there ever used to be, the last time there were no games in April is 41 seasons ago in 1971 and there were only 2 games scheduled, Bank Holiday Monday matches and Saturday / Sunday double headers in the leagues in the past meant the season normally only started in the final weekend of April.
The only other recent season where just a single game took place was in 2000 when again the Second Eleven played a single fixture at Corbridge, the only game to take place in any of the local leagues. On an extremely cold damp day Corbridge were bowled out for 107 in 43 overs with John Kirton taking 3-18, Jonny Appleby 2-12 and Chris Barlow 2-25. Opening the batting Andy Denyer scored 19, junior Andy Roberts top scored with 25 and Geoff (19) and Jonny Appleby (15) put on 24 before Geoff was dismissed, Jonny and Chris Barlow then took the side to brink of victory before Jonny was dismissed off the second ball of the final over but debutant Mark Wheldon scored two runs off his first delivery to clinch a two wicket win to put the team top of the table !
Friday 4th May 2012
Juniors suffer the same fate
The U15s league opener at Benwell & Walbottle - cancelled
Thursday 3rd May 2012
If anyone can suggest new ways to say the following....
The 3XI match at Ponteland tonight - cancelled
Wednesday 2nd May 2012
Sounding like a broken record
The 2XI Cup match at Percy Main tonight - cancelled
Tuesday 1st May 2012
After the rain, sunshine but no play
With the rain finally ending on Sunday night the aftermath leaves Ponteland's pitch unplayable so the Eagles second match of the season tonight at home to F.H.C.C is yet another to fall to the weather. The 3XI on Thursday and the re-arranged 1XI cup match against Morpeth on Friday will find out their fates later in the week.
The Eagles fixture against the Spitfires has been re-arranged and now takes place on Tuesday 22nd May at Ponteland.
Monday 30th April 2012
Shock news as 2nds play a match !
Despite a week of miserable weather the the 2XI were able to travel to Sacristion to take on the B1 Divsion champions from last season in our first game in the top division since 2006. Full details and a match report to come but Ponteland were able to put down a marker for 2012 with a 4 run victory as they opened up with a notable scalp. Ponteland 179, Sacriston 175.
The waterlogged pitch at Ponteland prevented the 1XI from taking to the field - again.
The Sunday side got to travel to Corbridge - then it rained (sleet really) so they came home again.
The 1XI will now play their cup match on Friday 4th May at home against Morpeth. No news on a new date for the Eagles game against Spitfires while it remains to be seen whether the match against F.H.C.C will be played on Tuesday.
Thursday 26th April 2012
Rain drops keep falling
Thursdays home match against Humshaugh - off. At this rate we'll finish in the bottom half of the table because of the alphabet !!
Wednesday 25th April 2012
The Offs go on and on....
The list of cancelled matches just keeps growing with Monday's Eagles match, the 1XI's Tuesday trip to South North and their cup match at Morpeth tonight making it Rain 10 Ponteland 0 for the April fixtures.
In the hope that we get the season underway soon if you haven't already don't forget to enter the new Pont CC fantasy league - maybe it'll stop raining when enough people have entered !!
Ponteland Fantasy Cricket competition using our own senior players. You can now enter this online through the website. Anyone can enter, non players and players alike. Please read the rules carefully and don't pick too many players from any one side. The downloadable spreadsheet is designed to warn you if you have picked too many players or over reached your salary cap.
Thursday 19th April 2012
Drought ? Really !
With most of the country in drought restrictions its safe to say the North East is currently free of these troubles as grey skies and heavy spells of rain have already wiped out the pre-season fixtures against Percy Main and Tynedale. With the rain continuing this morning tonights 3XI opener against Benwell & Walbottle and the 1XI friendly at Benwell Hill will not survive and looking forward it seems almost impossible to think that Saturdays league openers, the Sunday trip to Hexham Leazes and even the games on Monday, Tuesday and Wednesday can survive without a rapid change in weather.
With the ongoing delay to the start of the season its still not too late to submit a team into the fantasy league, details are in the news article below.
Friday 9th March 2012
Let me be your fantasy !
As some people already know Neil Pinnock has spent the winter preparing a Fantasy Cricket competition using our own senior players. You can now enter this online through the website. Anyone can enter, non players and players alike. Please read the rules carefully, two of the six entrants so far picked too many players from any one side ! The downloadable spreadsheet is designed to warn you if you have picked too many players or over reached your salary cap. Good Luck and may the best team win.
Thursday 8th March 2012
Junior Records
This winter's archiving project has seen the scorebooks for the Under 18s and Under 15s being electronically stored and with no matches missing dating back to 1987 a set of records starting from then are now available.
It is of little surprise that the Under 18 records are dominated by the strongest junior era the club has ever had in 1989-90, when junior cricket was Under 17s. The 20 over score of 190-1 in the Junior cup final against Warkworth which featured Rob Sowler's 139* are respectively the highest score and individual score. Rob's 339 runs that year is the highest single season total while Jonathan Horrock's career total of 929 runs in 5 seasons will never be passed (he debuted in the Under 17s aged 14 and benefitted from the extra year when it was expanded to Under 18). Robbie Hamilton did likewise and during his 5 seasons took 40 wickets and his six for eight against Seaton Burn remain as the best figures for the side.
In the Under 15s Stuart Taylor is the all time leading run-scorer scoring 425 runs spread over 4 seasons from 1993-96 and Michael Robinson with 79 against County Club in 1995 the highest score. This past season's total of 216 runs by Marc Dixon is the highest single season total. Also this year Mark Waters tied two bowling records with the most wickets in a season (14) with Robert Hall and career wickets (22) with Mark Morritt. Oli Parker's four in four in 2011 also appears to be the only hat-trick while Tom Simmance took 6 for 26 against Alnwick in 1996 for the best figures, Jack Heslop's 5 for 2 again this past season the second best. The team of 2008, including current players Will Urwin (who top scored with 6), Ben Lott, Dominic Smith and Jonny Furness recorded the lowest known Ponteland total at any level with 11 against South Northumberland which included 7 ducks. In the opposition team that day - current 1XI player Ifty Fazal who took 5 for 4 - the second best figures of the innings !
Thursday 1st March 2012
Go West !
A couple of additions to the fixture lists see the 1XI and the Sunday side heading up the Tyne valley to Hexham in the opening week of the season. The 1XI will face Tynedale for the first time since 2006 on Wednesday 18th April in a pre-season warm up and the Sunday team travel about 1/2 mile furtherup the road past the Tynedale ground for the clubs first ever encounter with Hexham Leazes on the 22nd.
Tuesday 28th February 2012
Ins and Outs
On the playing front the Club has two new players Chad Hitchcock and Ian Smart so far for 2012. Chad joins us as an Overseas Amateur player from Australia while Ian was an ever present in Greenside's 1XI during the 2011 season taking 27 wickets at an average of just over 23.
Its not all incomings though with Craig Moffat announcing his departure to A1 champions Swalwell. Craig joined Ponteland in 2009 after a year at Benwell & Walbottle. In his three seasons despite injury and illness disrupting the last two he took 89 wickets at an average of 13.89 finishing in the top 5 bowlers in the league twice. In his first year he also scored his first ever century (and fifty) in the Sunday side against Riding Mill. As Captain of the Eagles he saw the side to two successive promotions. We wish him every success at Swalwell.
Tuesday 28th February 2012
January Winner
The January draw was made by Chairman Andy Morgan at Indoor Nets and Richard Moller is this month's winner. A reminder to all members in the draw that do not pay by Standing Order, membership (and club subs for players) are now due. New members and non players are welcome to join the draw.
Friday 27th January 2012
Senior & U18 Indoor Nets
The Senior and U18 nets start on Wednesday 8th February for 10 weeks. Sessions are at the Newcastle Cricket Centre at the new time of 8 - 9pm
New players welcome to turn up and attend.
Friday 20th January 2012
December Winner.
The December draw was made by Chairman Andy Morgan at the Committee Meeting and Roy Storer is this month's winner.
Wednesday 18th January 2012
And another drop out for the Eagles.
Tyne Wear Fire & Rescue have now dropped out of the 3rd Division meaning Civil Service join us as well from Division IV. Two more drop outs and we'll be jumping straight into Division II !!
Thursday 12th January 2012
Quiz sells out
The January quiz has proved as popular as the Summer one and Quizmaster Chris Morgan has reported that there are no spaces left. Thank you to all those attending, if you've missed out make sure you sign up early for the Summer 2012 edition.
Tuesday 10th January 2012
Resignations in the Eagles leagues leaves more familiar foes for 2012
With 2011 cup holders Beamish resigning alongside YAARS from the league both FHCC and BelMontE are now promoted to join us in Division III, meaning 5 of the 8 teams were in Division IV last season. The Division is now KSTOB, Spitfires, FHCC and BelMontE while we face new oppositions in CCC, Oceans and Tyne Wear Fire & Rescue.