Club Kit
Ponteland have changed kit supplier from the start of the 2010 season with Justsport in Newcastle providing the service.
Kit can only be ordered direct through their website. www.justsport.net
Halfway down the homepage is a Club Login logo which when clicked on gives a Login prompt (note: make sure to click on the logo itself not the words Club Login)
Change the login to PontCC (case sensitive) and the password 22yards to reach the range of Training kit and Whites available.

The cricket 'whites' shirt is called Senior Solar Shirt but is available in Junior Sizes.
Ponteland Cricket Club is not responsible for the content of external internet sites.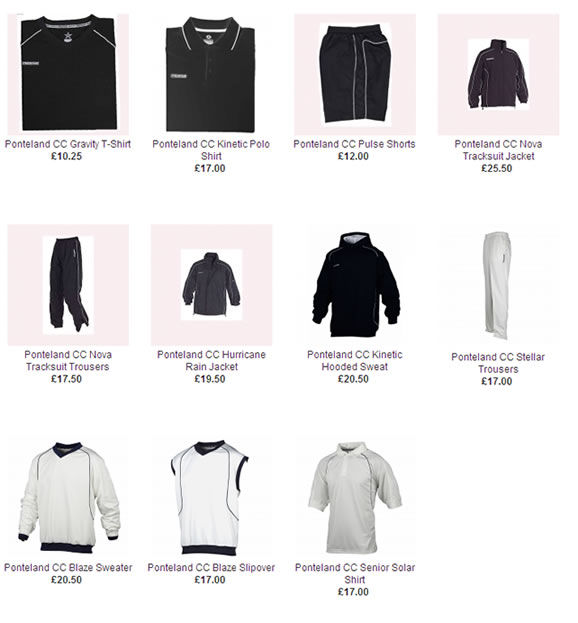 Image taken from Justsport's website on 10th May 2010, prices may differ from those shown